March is Women's History Month. In honor of International Women's Day, CKA's Women's Affinity Group hosted an online conversation on hope and healing for Korean American women in the midst of anti-Asian racism. Many participants shared their coping experiences and voiced their support for the Asian American community during these tragic times. Thank you for joining us for these important conversations.
Many of our members also attended CKA's first virtual gatherings for our Affinity Groups this year. These online meetings offered an opportunity to connect with some of our newest members and provided a forum to share thoughts and ideas.
As we look to April, CKA will be hosting two major events focusing on Korean American identity and leadership. The first is Korean American Professionals Night in Chicago, featuring an interactive panel discussion with CKA member Don Liu and Best of Korea's Patricia Liu. The second is our SAIGU@30 Leadership Conference with the Korean American Coalition – Los Angeles to commemorate the 30th anniversary of 1992 SAIGU in Koreatown – Los Angeles.
Now that the weather is getting warmer, we hope to see you there.
For more information, please check our events calendar, and as always, we plan to share interesting news and events in the coming weeks.
Thank you all and take care.
Best Regards,


Abraham Kim, Ph.D.
Executive Director
Council of Korean Americans


Chosen follows five Korean Americans who ran for Congress
In Chosen, Joseph Juhn, director and producer of Jeronimo, focuses on the need for representation of the Korean American community in Congress. The documentary film is set to premiere in late April at Korea's Jeonju International Film Festival.


Welcome new staff, Aileen Chung, to the CKA team!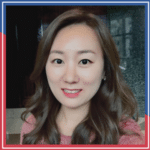 Aileen Chung
CKA welcomes Aileen Chung as the latest addition to our CKA team. She joins our organization after working at various art and cultural institutions. We look forward to introducing her at our upcoming CKA events and programs.
Click here to read Aileen's full bio.