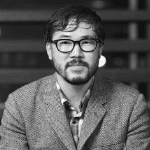 Eugene Cho
President & CEO,
Bread for the WorlD
founder & president,
ONE DAY's WAGES
Metro Region: Seattle
Member Since: 2020
Pastor. Speaker. Husband. Father.
President & CEO of Bread for the World. BREAD is a non-partisan Christian advocacy organization dedicated to ending hunger – both in the United States & around the world. BREAD is a prominent organization that has been engaged in the critical work of advocacy for the hungry and vulnerable since its inception in 1974.
Founder & President of One Day's Wages (ODW) – a grassroots movement of people, stories, and actions to alleviate extreme global poverty. The vision of ODW is to create a collaborative movement that promotes awareness, invites simple giving (one day's wages), and supports sustainable relief through partnerships, especially with smaller organizations in developing regions. 
Founder and former Senior Pastor of Quest Church – an urban, multicultural, and multi-generational church in Seattle, Washington. After 18 years, Eugene stepped aside at Quest in 2018.
Author: Overrated: Are We More in Love with the Idea of Changing the World Than Actually Changing the World? (2014) and Thou Shalt Not Be a Jerk: A Christian's Guide to Engaging Politics (2020)