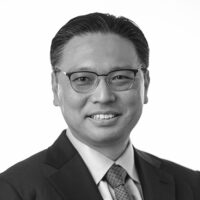 Abraham Kim, Ph.D. Executive Director
Abraham Kim, Ph.D., is the Executive Director at the Council of Korean Americans (CKA). He comes to CKA with 20 years of experience in foreign policy analyses, leadership development, and innovation consulting. Previously, Dr. Kim served as Executive Director at the Maureen and Mike Mansfield Center located on the campus of the University of Montana, where he oversaw 50 staff, faculty and affiliates. During Dr. Kim's tenure, the Center became one of the foremost U.S.-Asia policy and leadership development institutes in the Pacific Northwest and Northern Rockies region.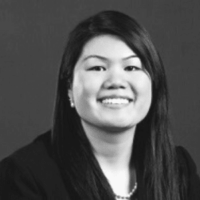 Linda Butcher Managing Director
Linda Butcher is the Managing Director at the Council of Korean Americans (CKA). She has spent the majority of her career in the nonprofit and public affairs industries, gaining experience in areas that include: external relations, strategic planning,  program & project management, operations, and communications. A proactive and vision-driven team player who loves to collaborate, Linda thrives on developing engaging and creative solutions to further the mission of establishments.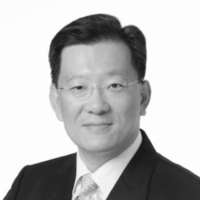 Bruce Han Director of Engagement and Development
Bruce Han serves as the Director of Engagement and Development at the Council of Korean Americans (CKA). Prior to joining CKA, Bruce served as a Major Gift Officer at Haverford College, engaging alumni and major donors of the college for the school's annual fundraising campaigns. In addition to philanthropic work, Bruce spent over thirty years in the capital markets and investment banking world, working on a wide range of sectors including private equity, fixed income, and alternative investment products at major international investment banks. Bruce is enthusiastic about partnering with CKA members to advance leadership programs, nurturing the next generation of Korean Americans into influential figures in American society. He holds degrees from Swarthmore College, Columbia University, and Yonsei University. Fluent in both English and Korean, Bruce brings a valuable multicultural perspective to his role.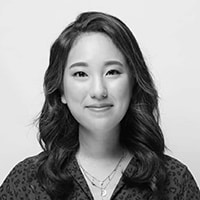 Angela Cho Membership & Program Manager
Angela Cho is the Membership and Program Manager at the Council of Korean Americans (CKA) where she works with the Director of Operations & Programming and the Community Engagement Manager to oversee the organization's leadership development programs and its partnerships with Korean American and allied organizations around the country.