Please see below for a list of upcoming CKA events .
All event times are listed in U.S. Eastern Time (Washington, DC).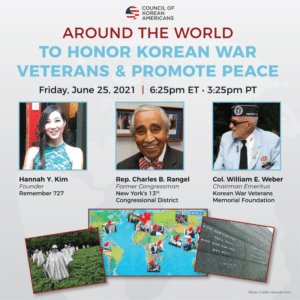 Join CKA we mark the Anniversary of the Korean War and hear stories from CKA Member Hannah Y Kim's journeys across the world to thank veterans and keep hope alive for peace on the Peninsula.
...
No event found!