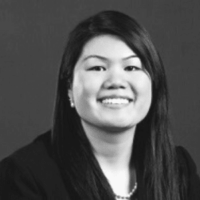 Linda Butcher
Managing Director
Council of Korean Americans
Linda Butcher is the Managing Director at the Council of Korean Americans (CKA). She has over 15 years of experience in nonprofit management, public affairs, programming, and strategic planning. Prior to CKA, Linda served as the Executive Director of International Student Conferences, Inc. (ISC), a Washington, D.C.-based organization focused on empowering and preparing the next generation of leaders. During her tenure, she oversaw the day-to-day operations of ISC's flagship international programs, created and implemented new initiatives, and managed an international team of 20+ individuals.
Prior to joining ISC, Linda was the Director of Media Relations and Public Affairs at the Korea Economic Institute of America (KEI) and a Legislative Researcher for the Congressional Section at the Embassy of the Republic of Korea in Washington, D.C. In these roles, she managed domestic and international exchange programs, consulted with organizations interested in the Asia-Pacific region, and implemented strategies that strengthened relations between the U.S. and Asia.
Originally from the Boston area, Linda began her career at the Office of the Honorable John Kerry where she focused on foreign policy and environmental issues while also assisting the Senator on a side project related to the increasing role of the Asian American Community in the United States. This experience led her to work on several state and national campaigns, and pique her interest in public service and public affairs.
Linda earned her Bachelor's degree from the Maxwell School of Syracuse University, and her Master's degree from Johns Hopkins University. She is a Member of the ISC National Advisory Committee and a past participant in the Kakehashi Project. Before attending Syracuse University, Linda completed a program at the Korea Language Institute of Yonsei University.