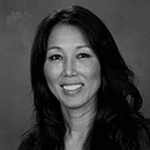 Kim S. Pegula
CEO,
Pegula Sports & Entertainment
Location: Philadelphia
Member Since: 2018
Kim Pegula is the CEO and Owner of Pegula Sports & Entertainment. She is also the Co-Owner of the NFL's Buffalo Bills and a minority owner of the NHL's Buffalo Sabres as well as having ownership and management roles in a variety of other closely held companies.
Formed in 2014, PSE is a multifaceted management company that oversees the business operations of a variety of sports, entertainment and hospitality entities.
As Co-Owner of the Bills, she has been active with the NFL since the purchase of the team in 2014, serving on their Foundation and Super Bowl & Special Events. She has served as a minority owner of the Sabres since 2011 and represents the team as an Alternate Governor in league meetings. Kim's sports ownership also includes the AHL's Rochester Americans and the NLL's Buffalo Bandits.
Kim and her husband Terry began making their mark in Western New York in 2011. Kim was a driving force for the design and development of HARBORCENTER which opened in 2014. A multipurpose facility in downtown Buffalo, it is anchored by two NHL-size ice rinks. Entities under the management and operation of PSE at HARBORCENTER includes (716) Food and Sport, an upscale multi-level sports bar and restaurant, Tim Horton's Coffee Franchise, Healthy Scratch, a healthy grab and go café, Impact Sports Performance facility, Academy of Hockey, a youth hockey development and training center, and a full-service Marriott Hotel franchise.
The work done under the leadership of Kim and her PSE team have been key to bringing new business and employment opportunities to Buffalo including a multi-year agreement to host the NHL Combine, the 2016 NHL Draft, the 2018 World Junior Championship, the 2019 Frozen Four NCAA Men's Hockey Tournament as well as numerous national and international events at all levels. HARBORCENTER has attracted over 100,000 new visitors per year since its opening in 2014.
Since its inception, PSE has expanded outside of the Western New York market through its hospitality division and newly formed creative and marketing agency PicSix Creative.
Kim also holds a position as COO of East Management Services, and East Asset Management, that manages the investments and holdings of the Pegula Family Office located in Boca Raton, FL.
Kim's path to sports and entertainment was unique and unlikely as it began with her being adopted from an orphanage in South Korea. Adopted when she was five, she grew up in Rochester, NY and attended nearby Houghton College receiving a degree in Communications.
Upon graduation in 1991, Kim joined her husband Terry at East Resources, Inc. an oil and gas exploration and production company he founded in 1983 and stayed involved with the company until its sale in 2010.
Kim and Terry have also given back to encourage the growth of sports and the many intangible benefits they believe sports creates for individuals, fans and their community by donating $102 million for the creation of the Pegula Ice Arena at Terrys Alma mater Penn State. The facility allowed for Penn States hockey program to become a NCAA Division I sport and the formation of the Big Ten Hockey Conference. In 2017, the Penn State hockey team reached No. 1 in the nation and won the Big Ten Hockey Championship. Kim's alma mater, Houghton College, hosts the Kerr-Pegula Athletic Complex from a $12 million pledge that allowed Houghton College athletics to become a Div. III school with a new indoor facility and outdoor fields.
Kim and Terry reside in Florida and together have five children, Michael, Laura, Jessica, Kelly and Matthew.