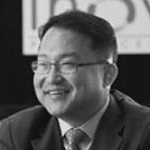 J. Joseph Kim
President & CEO,
Inovio Pharmaceuticals
Location: Philadelphia
Member Since: 2014
Membership Type: Full
Dr. J. Joseph Kim is an internationally recognized leader in cancer and infectious diseases in both scientific and public policy arenas. He attained his Ph.D. in immunology from the University of Pennsylvania, along with a Wharton MBA and an undergraduate degree from MIT. Dr. Kim began his career as a vaccine leader at Merck & Co. where he was an integral part of the team that brought to medicine FDA-approved vaccines for hepatitis as well as developmental vaccines and therapeutics for HIV/AIDS.
He then founded and is CEO of a vaccine development company VGX, now Inovio Pharmaceuticals, which is developing prophylactic and therapeutic vaccines for both developed markets and developing-world markets. Dr. Kim has a strong background in both health and public policy including serving as a member of the World Economic Forum's Young Global Leaders as a member for WEF's Global Agenda Council on Korea. Last year, Dr. Kim was appointed to the Board of Trustees of the International Vaccine Institute (IVI) where he will serve a three-year term to oversee the governance and management of the institute.
The International Vaccine Institute is the world's only international organization devoted exclusively to developing and introducing new and improved vaccines to protect the world's poorest people, especially children in developing countries. As a Korean-born member of the World Economic Forum and a principal in the Global Agenda Council on Korea 2012-2013, Dr. Kim and other leading thinkers are reviewing the unique economic and geopolitical challenges facing South Korea today with a mission to develop viable roadmaps and tangible outcomes such as: Developing a strategy for strong and sustainable economic growth in South Korea over the next decade. Conducting a management and risk analysis of the challenges associated with North Korea Investigating economic democracy and corporate resilience in South Korea Harnessing South Korea's new talents and new sectors, such as the cultural industry Establishing global connections to tackle national and global agendas. In this effort, Dr. Kim is connected to Korean leaders in government, medicine, and business and will share his group's results with the Korean government and NGO leaders.