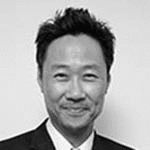 Kee B Park
Director of Policy and Advocacy, Program in Global Surgery and Social Change, Harvard Medical School
Location: Global
Member Since: 2016
As the Paul Farmer Global Surgery Scholar at the Department of Global Health and Social Change at Harvard Medical School, Dr. Kee Park strives to bring safe, timely, and affordable surgical care to neglected people in low-income countries.
From 2013 to 2016, as the World Federation of Neurosurgical Societies (WFNS) country representative for Cambodia, Dr. Park assisted Cambodian neurosurgeons and the Ministry of Health in increasing coverage of neurosurgical services throughout the country. Before Cambodia, he taught the first cadre of neurosurgery residents in Addis Ababa, Ethiopia.
Dr. Park leads an effort to support DPRK doctors in caring for North Korean patients, a population that is perhaps most vulnerable and neglected. Since 2007, he has directed a medical exchange program in conjunction with the DPRK Medical Association and the Korean American Medical Association (KAMA). He serves as the chair of Global Health for KAMA and senior advisor to Friends in Health: DPRK, a group dedicated to improving the quality of healthcare for the people of North Korea.
He is a member of the advisory committee of the Foundation of the World Federation of Neurosurgical Societies, a board member of KAMA, and a consultant for the Emergency and Essential Surgical Care Programme at the World Health Organization.
After obtaining his medical degree at the Rutgers University, he trained in neurological surgery at the Temple University. He is a diplomate of the American Board of Neurological Surgeons.
He lives in Boston with Susan, his wife, and their three daughters.