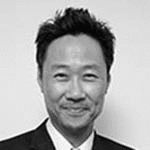 Kee B Park
Director of Policy and Advocacy, Program in Global Surgery and Social Change, Harvard Medical School
Location: Global
Member Since: 2016
After completing his medical school and neurosurgical residency in the US, Dr. Park spent 10 years teaching neurosurgery in Nepal, Ethiopia, North Korea, and Cambodia.
In 2016, Dr. Park joined the Program in Global Surgery and Social Change at Harvard Medical School and now serves as the Director of Policy and Advocacy, the Lead for the Global Neurosurgery Team, and the Co-Director of the WHO Collaborating Center for Surgical System Strengthening.
Having visited North Korea over 20 times, Dr. Park started the Korea Health Policy Project at Harvard Medical School. His team studies the complex geopolitical factors influencing health in North Korea and the relationships between international security, health, human rights, and health diplomacy. His recent publications include "The Human Cost of UN Sanctions and Funding Shortfalls for Humanitarian Aid in North Korea," "North Korea's Vaccination Capabilities" and "Why North Korea's Covid-19 Outbreak Could Shock the World."
He is a member of the National Committee on North Korea. He has appeared on BBC, Al Jazeera, PBS, CBC, and his writings have been published by New York Times, US Today, The Hill, and CNN.
He received his MD from Rutgers Medical School, MPH from Harvard Chan School of Public Health, and neurosurgical training at Temple University Hospital.