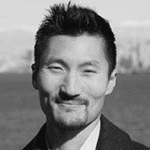 Yul Kwon
Senior Director, Product Management,
Google
Location: San Francisco Bay Area
Member Since: 2012
Yul Kwon is the Senior Director of Product Management at Google. He previously served as Director of Product Management and Deputy Chief Privacy Officer at Facebook and as Deputy Chief of the FCC's Consumer & Governmental Affairs Bureau, an adjunct instructor at the FBI Academy, a legislative counsel in the U.S Senate, and a judicial clerk in the U.S. 2nd Circuit Court of Appeals. He has also held positions at Google, McKinsey, and Venture Law Group.
Yul hosted the PBS series, America Revealed, and anchored KCETLink's weekly news program, LinkAsia, from 2011-2013. His other work on television includes hosting programs for CNN, Discovery Channel, and Smithsonian Channel. In 2006, Yul became the first Asian American winner of the CBS reality show, Survivor.
Yul received his B.S. in Symbolic Systems from Stanford University, where he graduated Phi Beta Kappa, and his J.D. from Yale Law School, where he served on the editorial board of the Yale Law Journal.