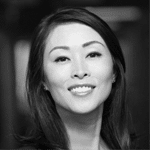 Suzanne Yoon
Managing Partner, Kinzie Capital Partners, LLC
Location: Chicago
Member Since: 2014
Membership Type: Full
Suzanne Yoon is the Founder and Managing Partner of Kinzie Capital Partners, a private equity firm focused on making control investments in lower middle market companies. Ms. Yoon has over 20 years of experience in private equity and capital markets and serves on several private company and not-for-profit boards.
Before she founded Kinzie, Ms. Yoon was a Managing Director of Versa Capital Management, LLC, a private equity firm where she led transaction development throughout North America. Prior to Versa, Ms. Yoon was a Senior Vice President of CIT Group, co-founded LaSalle Bank/ABN AMRO's Corporate Restructuring Group, and held positions in distressed loan portfolio management and advisory at LaSalle Bank and Ernst and Young's Corporate Finance Group, respectively.
Ms. Yoon sits on several boards, including the National Philanthropic Trust where she serves as a Board Trustee and Vice Chair of the Investment Committee. She also serves on the steering committees of the Chicago chapter of the Women's Association of Venture and Equity, which she co-founded, and PE WIN (Private Equity Women's Investor Network). She maintains active involvement with Turnaround Management Association, for which she was a Board Trustee, and American Bankruptcy Institute, where she formerly co-chaired its Finance Committee.
She is also active in Chicago community outreach, through her service on the Board of Directors for HFS Chicago Scholars, a non-profit that serves economically disadvantaged inner-city high school students. Ms. Yoon is an Executive Scholar from Northwestern's Kellogg School of Management and received a BA in Economics from the University of Iowa.