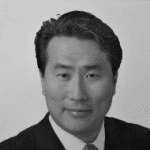 Peter Huh
Chairman & CEO,
Pacific American Fish Company (PAFCO)
Metro Region: Los Angeles
Member Since: 2015
Peter Huh is Chairman and Co-Founder of PAFCO, a private family-owned international Seafood Company, located in Southern California and Boston. PAFCO was founded in 1977 and is currently ranked one of the top Seafood company in North America. PAFCO has a presence in South America, Mexico, Central America, Asia, India, Africa and Europe.
Peter serves on the board of several Community organizations. He worked as the Past Chair of Finance at Asian Americans Advancing Justice, in Los Angeles. Peter and his wife Jihee Huh served on the Chadwick School Board in Palos Verdes and Peter serves on the Chadwick International School Board in Song Do, South Korea. He is currently a Trustee and Chair of Membership Committee for the Council of Korean Americans.
The Huh Family established the Peter Y. Huh Scholarship Fund 82' at Amherst College to support and help underserved APIA Students to learn about Asia.
Peter and Jihee have two grown children, Amanda and Chris Huh.
Education: Amherst College BA. In Chemistry 1982'
Award: Los Angeles Journal: Top-ranked Family Business 2015
Personal Interest: Korean History, World History, Civic engagement and Travel