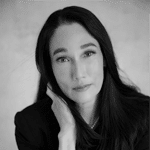 Suzanne Kim Doud Galli
Facial Plastic and Reconstructive Surgeon
Location: Washington, D.C.
Member Since: 2017
Membership Type: Full
Suzanne Kim Doud Galli, MD, Ph.D., FACS is a double board certified facial plastic and reconstructive surgeon in solo practice in Washington, DC. In addition to her practice, she is involved in volunteerism and serving the Asian American community. She is a founding member and board member of the Jade Philanthropy Society whose mission is to encourage and facilitate local philanthropy by Asian Americans in the Washington, DC metropolitan area. She is on the executive committee for Kowin DC and for the Korean American Scholarship Foundation (Eastern Region). She has an advisory role with the National Association of Asian American Professionals DC and is president of the Korean Coalition for Political Participation. She is a Fellow of the Institute of Corean-American studies and was appointed to the 17th National Unification Advisory Council of the Republic of Korea. She is president of the Smith College Club of Washington DC and on the diversity speakers list for Smith College. She is an active member of the Junior League of Washington and served on the Diversity and Inclusion Task Force of the Association of Junior Leagues International.