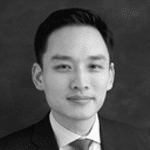 Andreas Moon
Former partner and head of investor relations,
I Squared Capital
Location: New York
Member Since: 2017
Andreas Moon is Managing Director and Head of Investor Relations at I Squared Capital, a private equity firm focused on global infrastructure. Under his leadership, assets under management increased to over $30 billion since inception leading to his selection in 2019 by Private Equity International (PEI) Infrastructure Investor as a Top 20 Rainmaker. The Firm has also been a multiple recipient of the PEI Infrastructure Investor Awards for both Global and North America Fundraising of the Year.
Previously, Andreas spent over 10 years at Morgan Stanley and is a former vice president of Morgan Stanley Infrastructure Partners where he was responsible for capital raising, investor relations and co-investments. Prior to joining Morgan Stanley Infrastructure Partners in 2007, he worked in Morgan Stanley's Global Capital Markets division where he originated, structured, and executed over $20 billion of financing products for global financial institutions and corporate clients.
Andreas is a graduate of Binghamton University where he received a BA in Economics. He served as a former board member of the Association of Asian American Investment Managers (AAAIM).