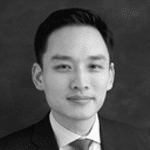 Andreas Moon
Managing Director and Head of Investor Relations,
I Squared Capital
Location: New York
Member Since: 2017
Andreas Moon is Managing Director and Head of Investor Relations at I Squared Capital, a private equity firm focused on global infrastructure. He led the fundraising for the inaugural $3 billion ISQ Global Infrastructure Fund and oversees all functions of investor relations and co-investments. According to Preqin, this was the largest first time infrastructure fund raised since 2009.
Under his leadership, assets under management increased to $10 billion with commitments through subsequent infrastructure funds and managed accounts. The Fund's limited partners comprise of the largest pension funds, sovereign wealth funds, insurance companies and family offices in the world. I Squared Capital was a recipient of the Private Equity International (PEI) Infrastructure Investor Awards in 2015 for both Global and North America Fundraising of the Year.
Previously Mr. Moon spent over 10 years at Morgan Stanley and is a former vice president of Morgan Stanley Infrastructure Partners where he was responsible for capital raising, investor relations and operational fund management. Prior to joining Morgan Stanley Infrastructure Partners in 2007, he worked in Morgan Stanley's Global Capital Markets division where he structured and executed over $22 billion of financing products for global financial institutions and corporate clients. Earlier in his career, he worked in Morgan Stanley's Corporate Treasury group, focusing on the firm's fixed income portfolio, bank strategy, and asset-liability management.
Mr. Moon is a graduate of Binghamton University where he received a BA in Economics. He serves as a board member of the Association of Asian American Investment Managers (AAAIM) and as a board member of Avanz Capital, an emerging markets private equity fund manager.