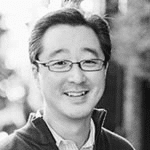 David J. Lee
COO and CFO,
Impossible Foods
Location: San Francisco Bay
Member Since: 2015
David J. Lee is Impossible Foods' new Chief Operating Officer and Chief Financial Officer. Lee has 20 years of experience across retail and consumer industries, with a successful track record of helping drive business transformations and optimize organizational effectiveness.
Lee served most recently as CFO of Zynga, the social gaming company. Prior to that, he served as the Senior Vice President of Enterprise Finance for Best Buy, where he was responsible for leading the company's corporate strategy, financial planning and analysis and treasury teams.
During his eight years at Del Monte, he held several leadership positions across finance and general management including Senior Vice President of Strategy where he oversaw corporate affairs, mergers and acquisitions, and corporate transformations, and earlier served as Senior Vice President of Consumer Products.