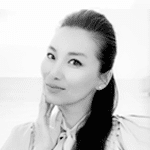 Nancy Yoon
Co-Founder,
Asians In LA
Location: Los Angeles
Member Since: 2019
Nancy Yoon is the co-founder of Asians in LA, a social network of Asian American influencers from politics, entertainment, nonprofit and community leaders and a PR media agency for the Asian American community in Southern California. She is also an actor, TV host, speaker, connector for the Asian American community with numerous years of experience working in entertainment, international and talent relations, media and communications, nonprofits, and finance. As an Asian American influencer, community leader, and AAPI advocate, she is helping to push for diversity and inclusion for minorities including Asian Americans and women in entertainment, corporations, and boards. In entertainment, Nancy has worked for the Walt Disney Company in Corporate Operations Planning and the Disney Channel in Talent Development & Casting with diverse celebrities such as Britney Spears, Christina Aguilera, Destiny's Child, and N'Sync. At Fox Family, Nancy was the Director of Marketing producing music specials and managing over 60 television shows.
In front of the camera, Nancy has acted in numerous commercials, and top television shows, including CSI Las Vegas and Days of our Lives. She has also appeared on the STARZ network and represented major corporate clients worldwide, such as Adidas and Philips.
Nancy has extensive experience building partnerships with celebrities, politicians, dignitaries, and high net worth individuals for amfAR, Clinton Foundation, Elton John AIDS Foundation, and Fuller Theological Seminary.
Nancy lived in Europe for several years with her husband, Thomas, where she headed International Relations for Life Ball, the largest AIDS charity in the world working with the Clinton Global Initiative, UNAIDS, UNODC, and managing European marketing for three countries at LG Electronics.
Nancy is a member of the Academy of Television Arts and Sciences (EMMYS), Tiffany Circle board of the American Red Cross, Deacon at Bel Air Church, Anti-Defamation League's (ADL) Glass Leadership Institute, ADL-AsianJewish Initiative, PBS SoCal Asian American Community Council and L.A. Mayor Garcetti's Film and TV Task Force. She and her husband co-founded Europeans in LA, the largest social network of Europeans in Los Angeles. They both live in Los Angeles.