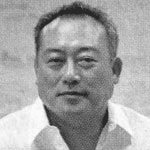 Paul Kim
Principal
LaSalle Asset Management
Location: Chicago
Member Since: 2014
Membership Type: Full
Paul J. Kim is the Founder and Principal of LaSalle Asset Management, a hedge fund focused on trading derivatives of agricultural commodities based in Chicago. Mr. Kim was most recently the CEO and Managing Partner of Aventis Asset Management, a discretionary diversified commodity fund with offices in Chicago, New York, and Shanghai, and is committed to giving a significant portion of the company profits to charity.
He is also Founder and Partner of 2DS Productions in Chicago, which is active in movie and television production. In addition, Mr. Kim manages the Kim Family Foundation along with his three children. The foundation is committed to delivering humanitarian aid and funding community development projects in North America, Asia, and Africa.
Previously, he was a member of the Chicago Board of Trade, the Kansas City Board of Trade and the Minneapolis Grain Exchange. Prior to the Chicago Board of Trade, Mr. Kim was a trader with Cargill Incorporated.
Mr. Kim graduated from Northwestern University with dual degrees in Economics and Biochemistry.