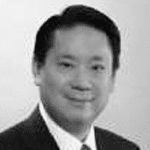 Charles Yoon
Partner,
Yoon, LLP
Location: New York
Member Since: 2014
Membership Type: Full
Charles Yoon is a founding partner of Yoon & Kim LLP (now known as Yoon LLP). Prior to founding Yoon & Kim, Mr. Yoon was a litigation partner at the law firm of Thelen Reid & Priest where he began his legal career as an associate. He has over 23 years of experience in representing domestic and overseas clients. As counsel, he has prosecuted and defended a broad array of commercial disputes, including numerous cases involving Korean and Chinese entities. Recently, in October 2012, he was lead trial counsel in a trial held in the New York State Supreme Court where he obtained a jury verdict for compensatory and punitive damages on the clients' behalf. Also, in 2012, Mr. Yoon successfully resolved an international arbitration pending before the ICC and seated in Zurich, Switzerland, on behalf of a Chinese state-owned company. Mr. Yoon recently sat as an arbitrator on an ICC arbitration in London, England, where the claims exceeded $100 million.
Mr. Yoon is a past President of the International Association of Korean Lawyers, a past President of the Korean American Lawyers Association of Greater New York, a past President of the Korean American Business Council of Greater New York, and is a past Co-Chair of the Solo and Small Law Firm Committee of the National Asian Pacific American Bar Association. Mr. Yoon is a founding director of the Korean American League for Civic Action, Inc., where he is currently the chair of the board of directors. Mr. Yoon is a trustee of the Southpole Foundation and Mr. Yoon co-chaired the fiftieth anniversary gala of the Korean American Association of Greater New York. Mr. Yoon is fluent in Korean.
Mr. Yoon received his B.A. cum laude in Comparative Literature and Political Science from Columbia College and his J.D. from Columbia University School of Law. Mr. Yoon is rated AV by Martindale-Hubbell. He is admitted to practice in New York.