Dear CKA Supporters and Friends,
We were pleased to celebrate the service, voice, and strengths of the Korean American community at our 2022 CKA Envision Gala & Summit! Thank you so much for your generosity and your love for our community. To those of you who were unable to join us, please view some of our favorite moments and check out photos from the fantastic weekend.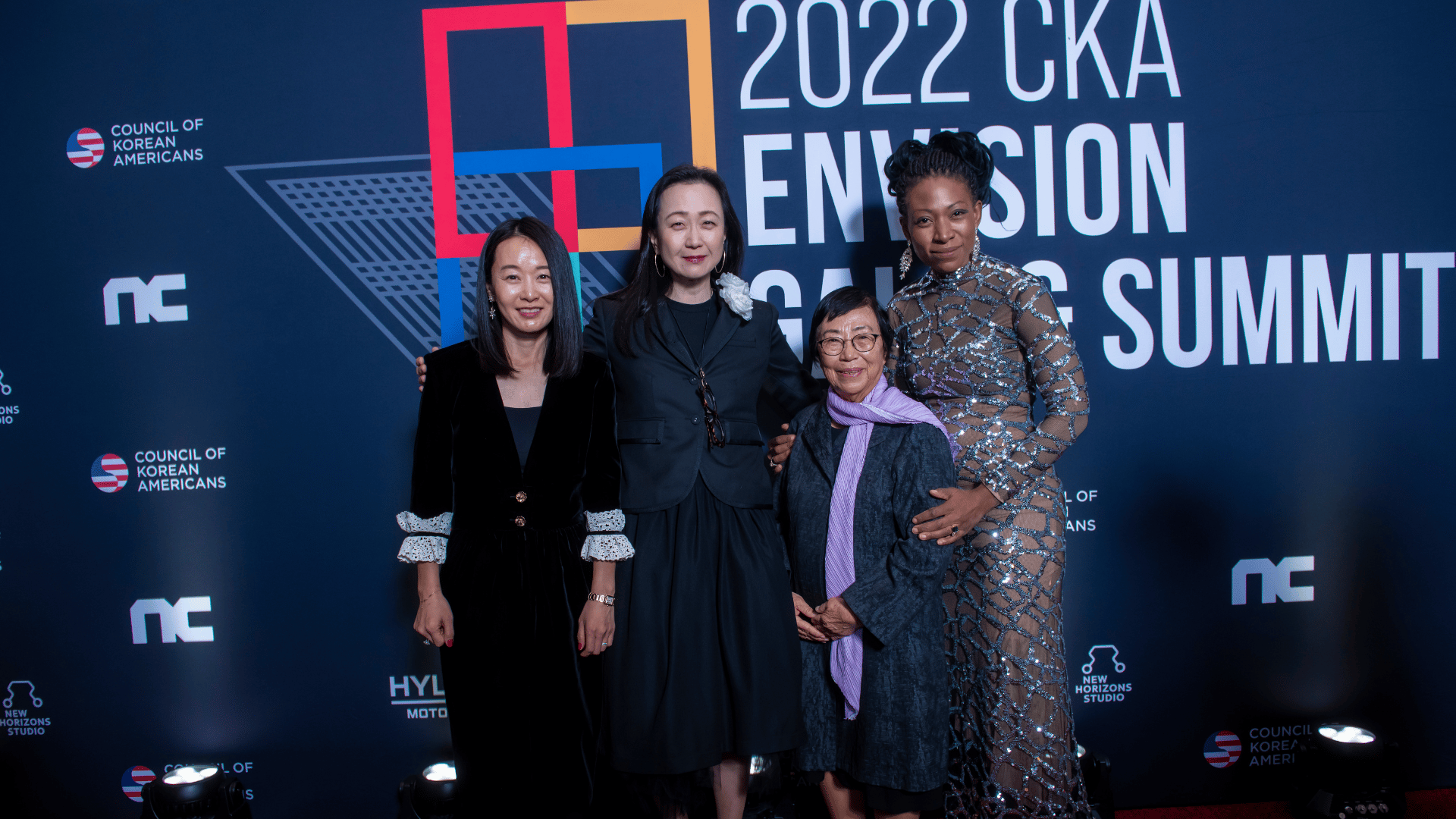 As we enter the holiday season, we want to remember and mourn those impacted by the Itaewon tragedy. We send our warmest wishes to you and hope you take the time to relax, find comfort, and recharge with loved ones.
As always, we are proud to share the accomplishments of CKA members and the incredible impact our Korean American community makes in academia, finance, advocacy, policy, healthcare, law, and business. If you are interested in becoming a CKA member, please submit your membership application here.
Thank you and take care.
Warm Regards,


Abraham Kim, Ph.D.
Executive Director
Council of Korean Americans


Amplifying Korean American Presence in Congress
With the recent midterm elections, Korean American political leaders have increased visibility in Congress across the nation. Rep. Sharon Chung made history as Illinois's first Korean American lawmaker. Rep. Andy Kim (NJ-3), Young Kim (CA-40), Marilyn Strickland (WA-10), and Michelle Steel (CA-45) will continue to serve their respective districts. Rep. Andy Kim is the first Member of Congress of Korean descent to serve three terms since Rep. Jay Kim in 1996.
CKA Members Inducted in 2022 Asian Hall of Fame – Recognized for Sports Management, Philanthropy, and Entrepreneurship
Congratulations to Pat Chun, Janice Lee and Joseph Bae, and Toni Ko on their induction into the 2022 Asian Hall of Fame! 2021 Gala Honoree Chloe Kim is also part of this class of leaders.
Korean American Marvel Superhero Takes the Small Screen
Silk: Spider Society, a Spider-Man spinoff, follows the story of Cindy Moon, a Korean American woman who was bitten by the same spider as Peter Parker as she escapes imprisonment and searches for her missing family. The Walking Dead's Angela Kang is set as showrunner.