Stephanie Han – We Write the Stories of Our Community
Date Published: May 22, 2020​
We are excited to announce our latest and final episode of Season Two of our podcast, Korean American Perspective! Today, we feature Dr. Stephanie Han, a 3rd-generation Korean American award-winning writer and author of Swimming in Hong Kong. 
We encourage you to join us as we discuss the importance of storytelling in our community. Many of us grew up reading books and novels, often very strongly identifying with the characters or stories we grew up with. But it's difficult when we don't see ourselves represented in books or literature, and for many Asian American writers and authors, it's intimidating to be the first. Stephanie tells us that we must be brave and make that leap, both for ourselves and for others in our communities.
This is both an inspiring and important conversation, especially during these times, that encourages us to uplift our voices and set a path of familiarity, identity, and community through storytelling for generations to come.
We hope you enjoyed Season Two of our podcast! If you missed any episodes from Season Two or would like to go back and listen to Season One, you can listen here.
This podcast is brought to you by CKA through the generosity of its listeners. Similar to other nonprofits, these are trying times for the Council of Korean Americans. If you enjoy our programming and would like to help us continue this great work, please consider a tax-deductible donation on our website.
Thank you for your interest and support. Please stay safe and healthy!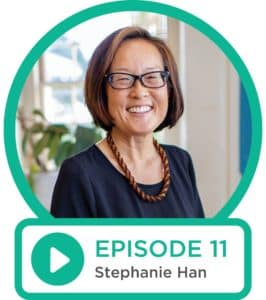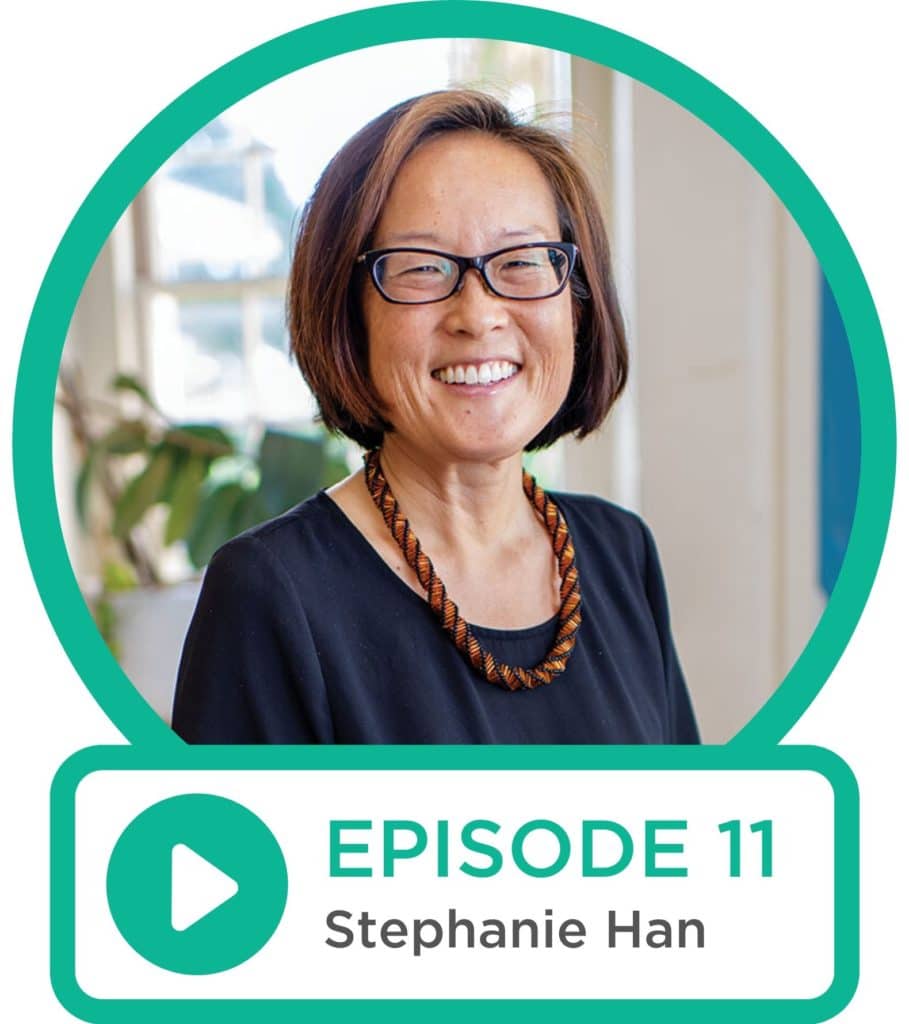 EP 11 – We Write the Stories of Our Community
Dr. Stephanie Han – Author of "Swimming in Hong Kong"
Dr. Stephanie Han is a 3rd-generation Korean American award-winning writer. She shares great insights into how we can teach ourselves and our children to enjoy reading books, practice how we write and develop our inner voices, and explore what it truly means to be Korean American. Stephanie's story is inspiring to future writers, parents of young readers, literary enthusiasts, and anyone who is curious about how our identities are shaped.
Listen to Stephanie Han's interview here
We would like to thank everybody who made this podcast possible. Thank you to our esteemed guest speakers, our incredible host and Executive Director Abraham Kim, our in-house podcast producer & Community Engagement Associate Kevin Koo, and our staff for their endless support. We would also greatly appreciate your feedback at podcast@councilka.org.