Dear CKA Supporters and Friends,
We hope you enjoyed the Lunar New Year festivities and spent time with loved ones.
From kicking off 2023 with our New York-based members to celebrating Korean American Day with over 150 friends and guests, CKA launched into the new year with more opportunities to celebrate and strengthen the Korean American community. In honor of Korean American Day, Executive Director Abraham Kim joined Living Local DMV, the Korea Economic Institute of America (KEI), and Korean American Foundation of Greater Washington (KAFGW) to speak about the growth of the Korean American community and the importance of commemorating our history and valuable contributions. Please check out our Flickr album to view photos from our memorable Korean American Day event.
With January in full swing, we are excited to empower future leaders with our leadership development initiatives – the NetKAL XII Fellowship Program and the 2023 Emerging Leaders Scholarship (ELS) Program. We value strengthening leaders and establishing a community for mentorship and investments in future generations. Applications are now open for both programs!
Please read below about the progress and accomplishments in the lives of our CKA trailblazers. It is inspiring to see how Korean Americans are making a significant impact in their respective sectors. If you are interested in becoming a CKA member, please submit your membership application here.
We look forward to spending another year with you and our members.
Warm Regards,


Abraham Kim, Ph.D.
Executive Director
Council of Korean Americans


Divided Families Reunification Act Signed into Law
As part of the National Defense Authorization Act (NDAA), President Biden signed Congresswoman Meng's Divided Families Reunification Act into law on December 23, 2022.
Rep. Meng Reintroduces Legislation to Make Lunar New Year a Federal Holiday
The Lunar New Year Day Act would establish Lunar New Year as the 12th federal holiday recognized across the United States. CKA Executive Director Abraham Kim was also quoted in this press release. 
Rep. Takano Introduces Korean American VALOR Act
On January 13, Rep. Mark Takano reintroduced the Korean American Vietnam Allies Long Overdue for Relief (VALOR) Act, a legislation that would create a pathway for Korean American Vietnam veterans to access VA healthcare.
Pachinko Crowned Best Foreign Language Series
"Pachinko" won the best foreign language series at the 28th Annual Critics Choice Awards held in Los Angeles.
Lee Herrick Appointed as California's 10th Poet Laureate
Governor Gavin Newsom appointed Lee Herrick, Korean American writer, and professor of English, as California's first Asian American poet laureate.
Dallas, TX, Unveils Korean Language Street Signs
In celebration of Korean American Day, Dallas city officials unveiled new street signs that exhibit both English and Korean street names. The installation recognizes the decades-long contributions of the Korean American community to the city.
Korean American Activist Awarded 2022 Peace Summit Medal for Social Activism
Christine Ahn, founder and executive director of Women Cross DMZ (Demilitarized Zone), was awarded the 2022 Peace Summit Medal for Social Activism at the 18th World Summit of Nobel Peace Laureates in Pyeongchang, South Korea.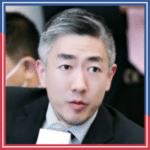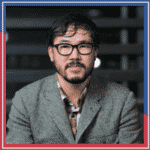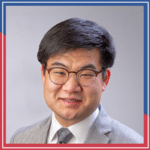 Sam Cho made history as the first Port of Seattle Commission President of color and the youngest Commission President. Congratulations!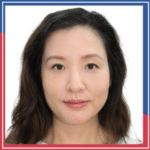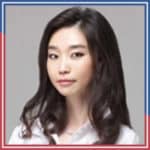 Congratulations to Dr. Soo Kim on her new position as Policy Practice Area Lead at LMI. She also discussed North Korea's nuclear weapons and the potential for South Korea to become a nuclear country with Government Matters.