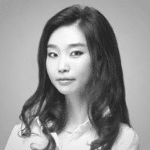 Soo Kim
POLICY PRACTICE AREA LEAD, LMI
Location: Washington, DC
Member Since: 2020
Soo Kim is a Policy Practice Area Lead at LMI. Prior to this, she was a policy analyst at the RAND Corporation and an adjunct professor at American University. She also previously served as an analyst in the Central Intelligence Agency (CIA), where she worked on Korean Peninsula issues. Prior to RAND, she worked for the Department of Homeland Security (DHS), authoring, and conceptualizing several organizational strategies for the Department. Soo is an opinions/commentary contributor to Nikkei Asia, Nikkei Inc.'s flagship publication, and the world's largest financial newspaper. She is also a contributing writer to The Lowy Institute's The Interpreter and a member of the Center for Strategic and International Studies' (CSIS) PONI Mid-Career Cadre.
Soo frequently appears as a Koreas/security specialist in international media, including The Wall Street Journal, Washington Post, New York Times, BBC, CNN, NBC, Financial Times, Dong-A Ilbo, Chosun Ilbo, Voice of America, PBS, Bloomberg, Radio Free Asia, and others.
Soo received a BA in French from Yale University and an MA in International Studies at the Johns Hopkins University SAIS. She is currently a doctoral candidate at the Johns Hopkins University SAIS. A multilingual, Soo speaks native Korean, fluent French, and also has command of Russian and Japanese.