Eugene Cho – How to Change the World, One Day at a Time
Date Published: May 15, 2020​
As we prepare to wrap up Season Two of our podcast, Korean American Perspective, we are excited to announce our tenth episode! Today, we feature Reverend Eugene Cho, a 1.5-generation Korean American pastor, inspirational speaker, author, and humanitarian. 
Join us in our conversation about Eugene's life, the Christian faith, humanitarian work, and his perspectives about navigating faith and politics. You can't talk about the Korean American community without mentioning faith and spirituality. For many of us growing up in immigrant families, the church often served as the bedrock that grounded our Korean American society here in the United States. Pastors would serve dual-purpose as family counselors, social workers, language interpreters, and more. Even today, the church continues to play a critical role in the health and welfare of the Korean American immigrant community.
During times in which faith has become an increasingly important part for many as world events unfold, this podcast provides great perspective into how we can find balance between our faith and politics.
If you missed any episodes from Season 2 or would like to go back and listen to Season 1, you can listen here.
This podcast is brought to you by CKA through the generosity of its listeners. Similar to other nonprofits, these are trying times for the Council of Korean Americans. If you enjoy our programming and would like to help us continue this great work, please consider a tax-deductible donation on our website.
Thank you for your interest and support. Please stay safe and healthy!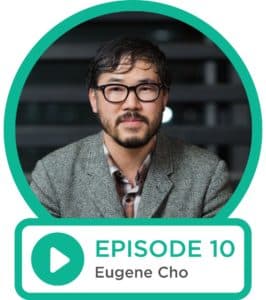 EP 10 – How to Change the World, One Day at a Time
Eugene Cho – President, Bread for the World
Reverend Eugene Cho is a 1.5-generation Korean American pastor, inspirational speaker, author, and humanitarian. He has traveled the world to speak with churches, nonprofits, leaders, justice workers all across the world. From founding Quest Church in Seattle during a major recession to leading a global grassroots movement to alleviate extreme global poverty through One Day's Wages, Eugene's incredible story shows us how all of us can take part in changing the world for the better.
Listen to Eugene Cho's interview here
We would like to thank everybody who made this podcast possible. Thank you to our esteemed guest speakers, our incredible host and Executive Director Abraham Kim, our in-house podcast producer & Community Engagement Associate Kevin Koo, and our staff for their endless support. We would also greatly appreciate your feedback at podcast@councilka.org.