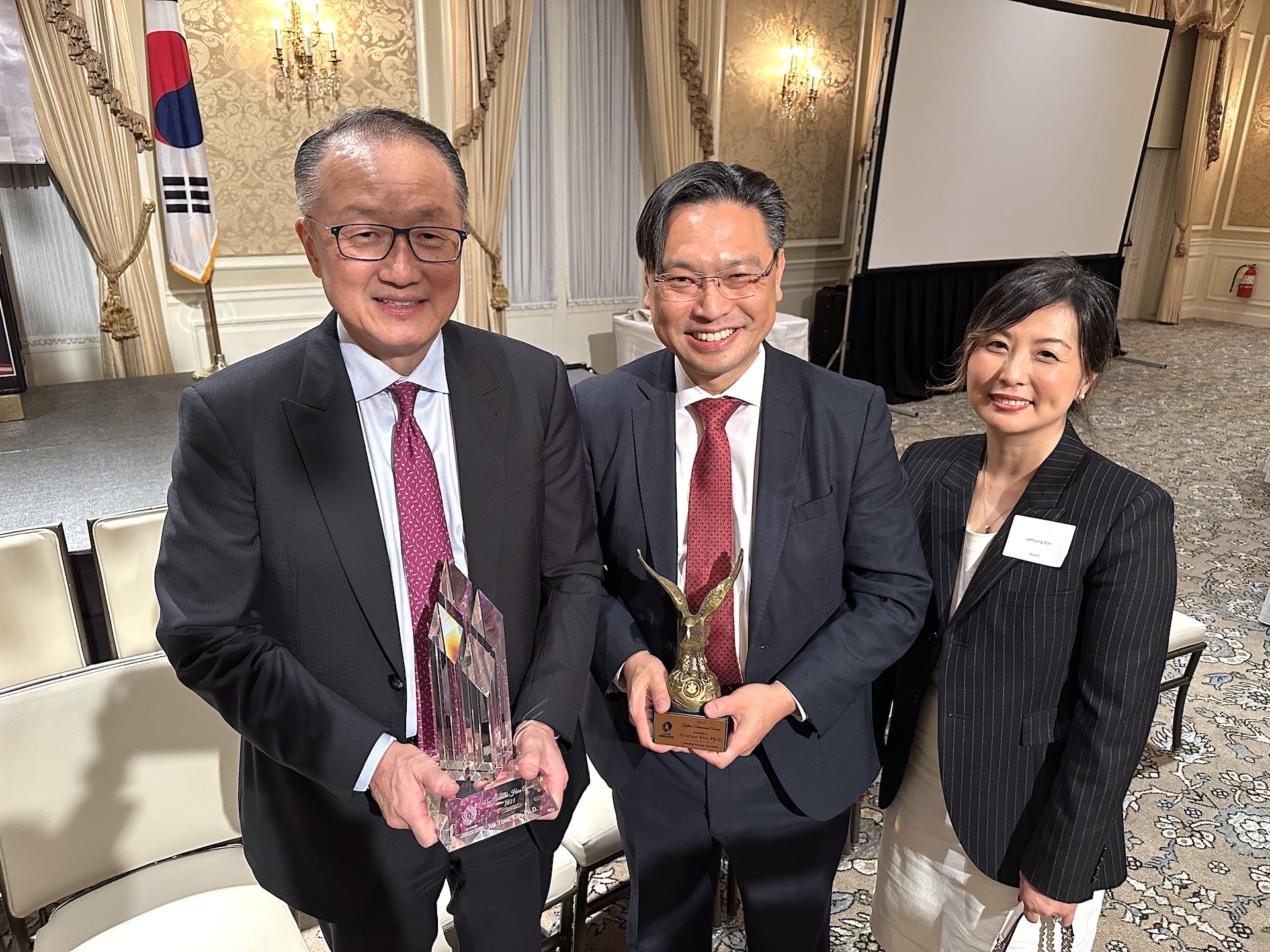 CKA Executive Director Abraham Kim, Ph.D. Receives 2023 Lifetime Achievement Award
On March 3, 2023 Dr. Abraham Kim received the 2023 Lifetime Achievement Award from the American Korean Friendship Society (AKFS) in Atlanta, Georgia. He received this award alongside Dr. Jim Yong Kim, the recipient of the 2023 New American Hero Award.
We are so grateful to all who attended to celebrate their roles as visionaries, advocates, and dedicated leaders. We look forward to seeing what their future holds as they help shape the Korean-American narrative!