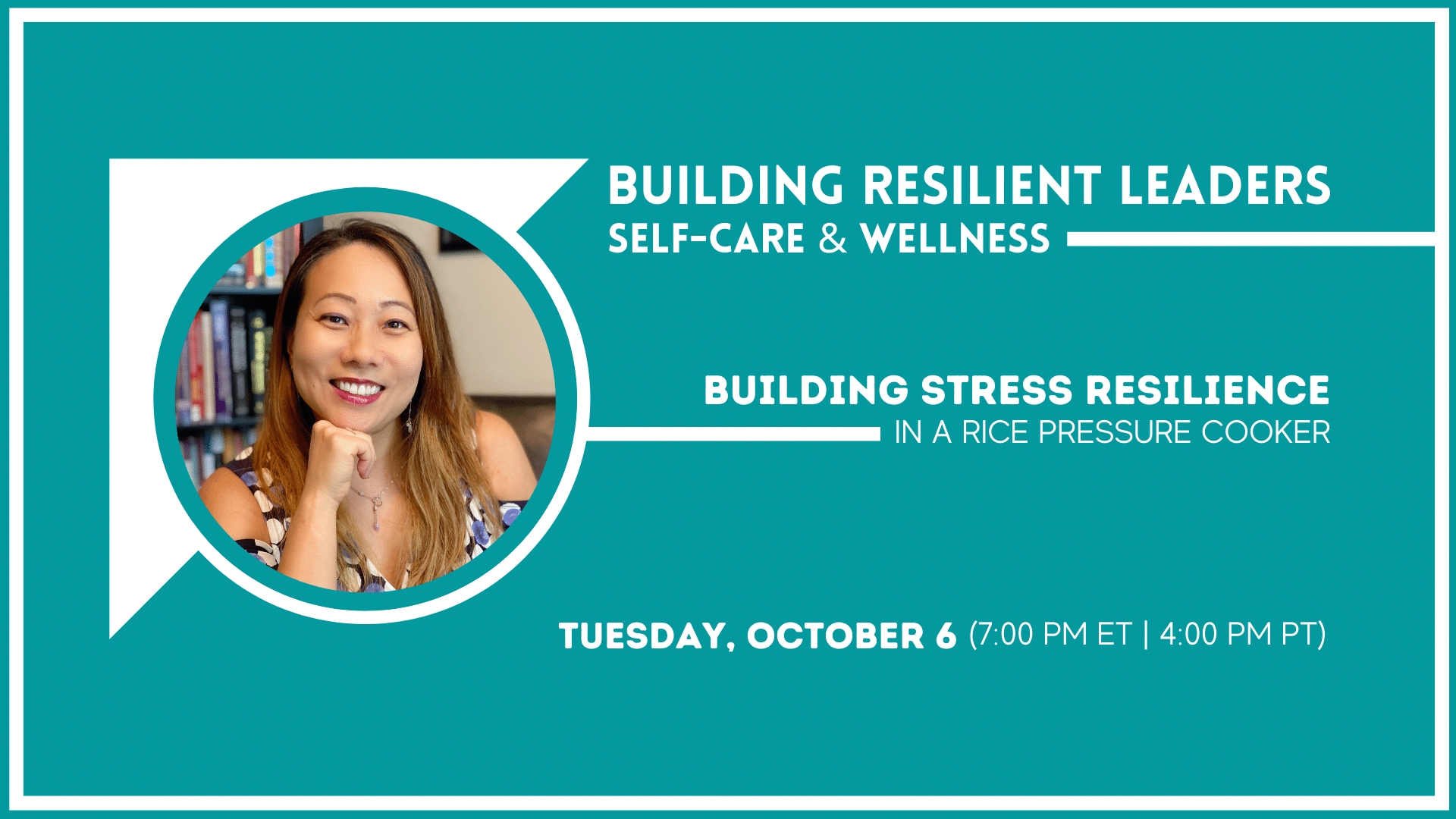 Building Resilient Leaders Series: Building Stress Resilience in a "Rice Pressure Cooker"
In August, we launched our members-exclusive Building Resilient Leaders series to focus on supporting mental health and building resilience for Korean American leaders to adjust to uncertainty and change. Our past virtual training sessions with CKA Member Jeanie Y. Chang have explored how to navigate mental health in a professional work environment, focus on cultural confidence™, and practice authentic self-care.
With emotional, mental, and physical sustainability being more vital than ever and remote work and longer working hours causing a strain on work-life balance, there is a clear need to find sustainable wellness solutions. Next Tuesday, October 6, Jeanie will be facilitating a virtual training session on how to build stress resilience in a growing pressure cooker environment.
Join us on October 6 as Jeanie shares her insights on how to manage stress to not be in distress. You'll gain insight on being solution-focused by learning distress tolerance techniques.
This event is only for CKA Members