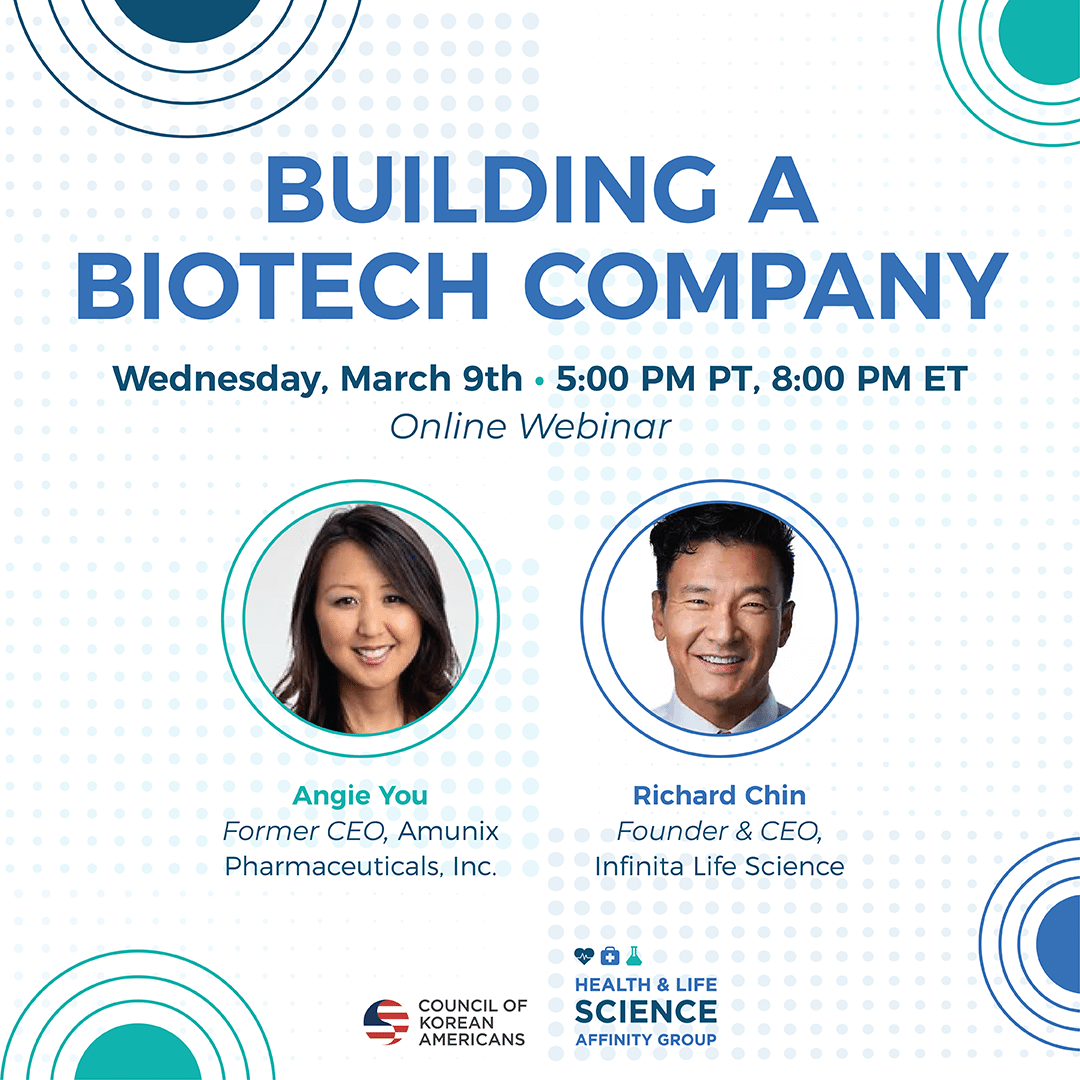 Building a Biotech Company
Innovations in the health and life sciences are more relevant than ever and significantly impact our daily lives. The Health & Life Sciences Affinity Group (HLAG) invites CKA members to an online conversation with biotech executives, Angie You of Amunix Pharmaceuticals, Richard Chin of Infinita Life Science, and moderator Michael Lim, Professor and Chair of Neurosurgery at Stanford University.
This is a great opportunity to gather and discuss what it takes to build a successful biotech company.
All members interested in joining the Health and Life Sciences Affinity Group are encouraged to register for HLAG's first event of the year.