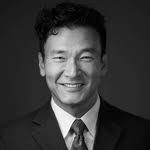 Richard Chin
Founder and CEO,
KindredBio
Location: San Francisco Bay Area
Member Since: 2014
Richard Chin is the Founder and CEO of KindredBio (NASDAQ:KIN), a biotechnology company that develops medicines for pets.
Richard is a Harvard-trained physician, an Oxford-trained lawyer, and a Rhodes Scholar. He has been named by BusinessWeek as one of 99 youngest public company CEOs in the United States.
Previously, Richard was Head of Clinical Research for the Biotherapeutics Unit at Genentech where he oversaw half of Genentech's drug development programs; Senior Vice President of Global Development at Elan; CEO of Oxigene, a NASDAQ-listed biotechnology company; and CEO of OneWorld Health, a Gates Foundation-funded nonprofit developing drugs for impoverished patients in developing countries. Drugs Richard developed have current aggregate sales of well over $10 billion per year.
Richard has authored several major textbooks on clinical development and is on faculty at UCSF. He has also served as a director on multiple corporate boards. His blog can be found at clinicaltrialist.com.