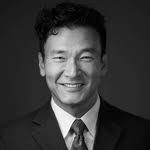 Richard Chin
Founder & CEO, Infinita Life Science
Metro Region: San Francisco Bay Area
Member Since: 2014
Richard Chin is Founder and CEO of Infinita Life Science, a biotech company pursuing a cure for aging. 
Richard is a Harvard-trained physician, an Oxford-trained lawyer, and a Rhodes Scholar. He has been named by BusinessWeek as one of 99 youngest public company CEOs in the United States.
Previously, Richard was Founder and CEO of KindredBio (NASDAQ:KIN), a biotechnology company developing medicines for pets, which was acquired by Elanco (NYSE:ELAN); Head of Clinical Research for the Biotherapeutics Unit at Genentech where he oversaw half of Genentech's drug development programs; Senior Vice President of Global Development at Elan; CEO of Oxigene (NASDAQ:OXGN); and CEO of OneWorld Health, a Gates Foundation-funded nonprofit developing drugs for impoverished patients in developing countries. Drugs Richard developed have current aggregate sales of well over $10 billion per year.
Richard has authored several major textbooks on clinical development. He serves on the boards of Wikitongues, a nonprofit that saves endangered languages, and the Center for Asian American Media. He has also served as a director on multiple corporate boards. In his free time, he enjoys running triathlons and tinkering with his '66 Mustang convertible. His blog can be found at clinicaltrialist.com.