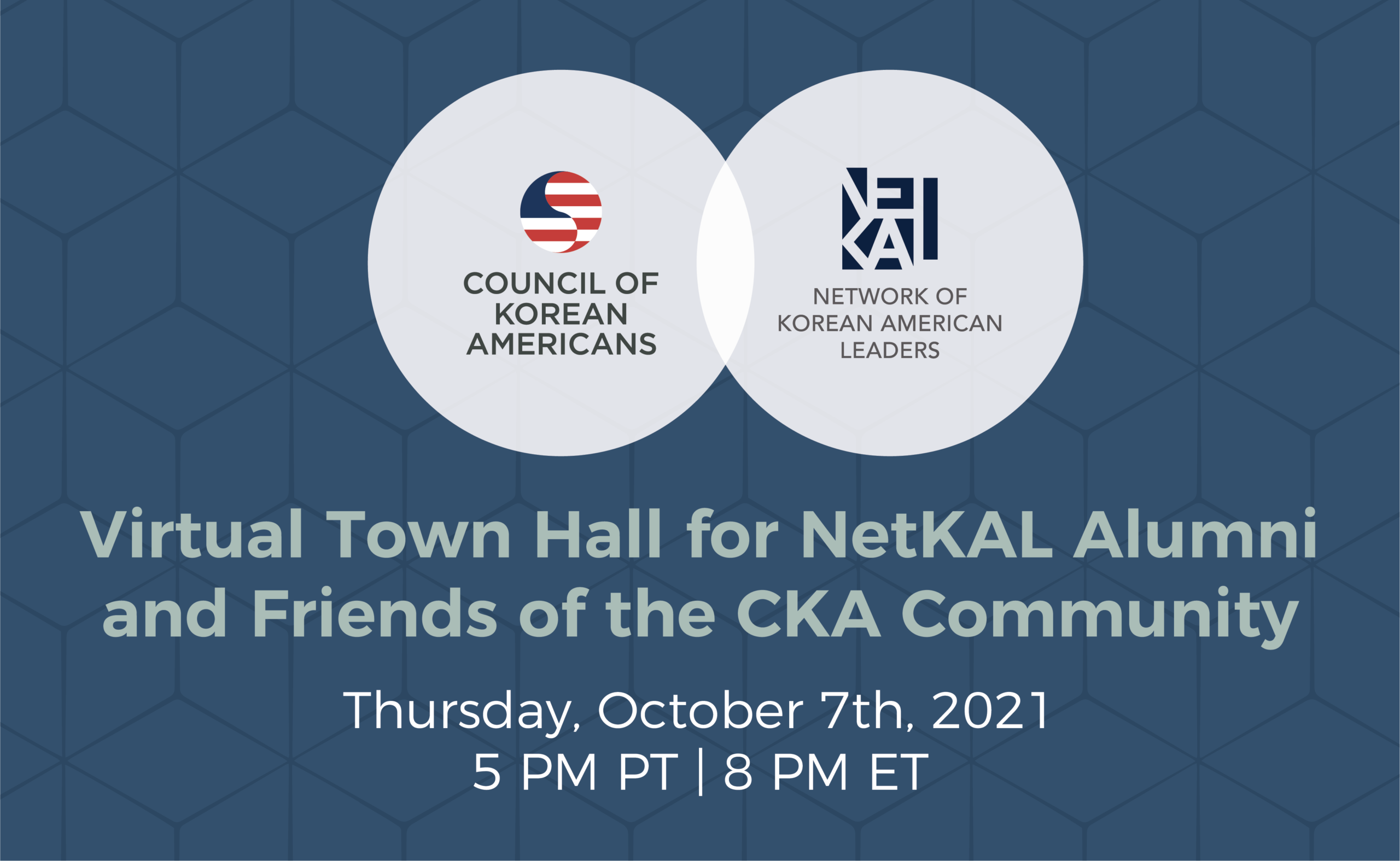 Virtual Town Hall for NetKAL Alumni and Friends of the CKA Community
Congratulations and welcome NetKAL alums and friends to the CKA community!
The NetKAL fellowship program is now a part of CKA's leadership development initiatives. The NetKAL-CKA merger combines two national organizations that value leadership, mentorship, and community-building. Together, we have created a stronger engine to develop today's and tomorrow's leaders. We are growing our network to invest in Korean American innovators, trailblazers, and change-makers.
Some of you may be getting to know CKA for the first time and have questions about CKA's mission and future direction.
To share more information, CKA Executive Director Abraham Kim will be hosting a special virtual town hall on Thursday, October 7 (5:00 pm PT / 8:00 pm ET) to invite NetKAL and CKA members to join us to ask questions about the merger and CKA-NetKAL's future.
If you cannot join, we will record the session for future viewing.