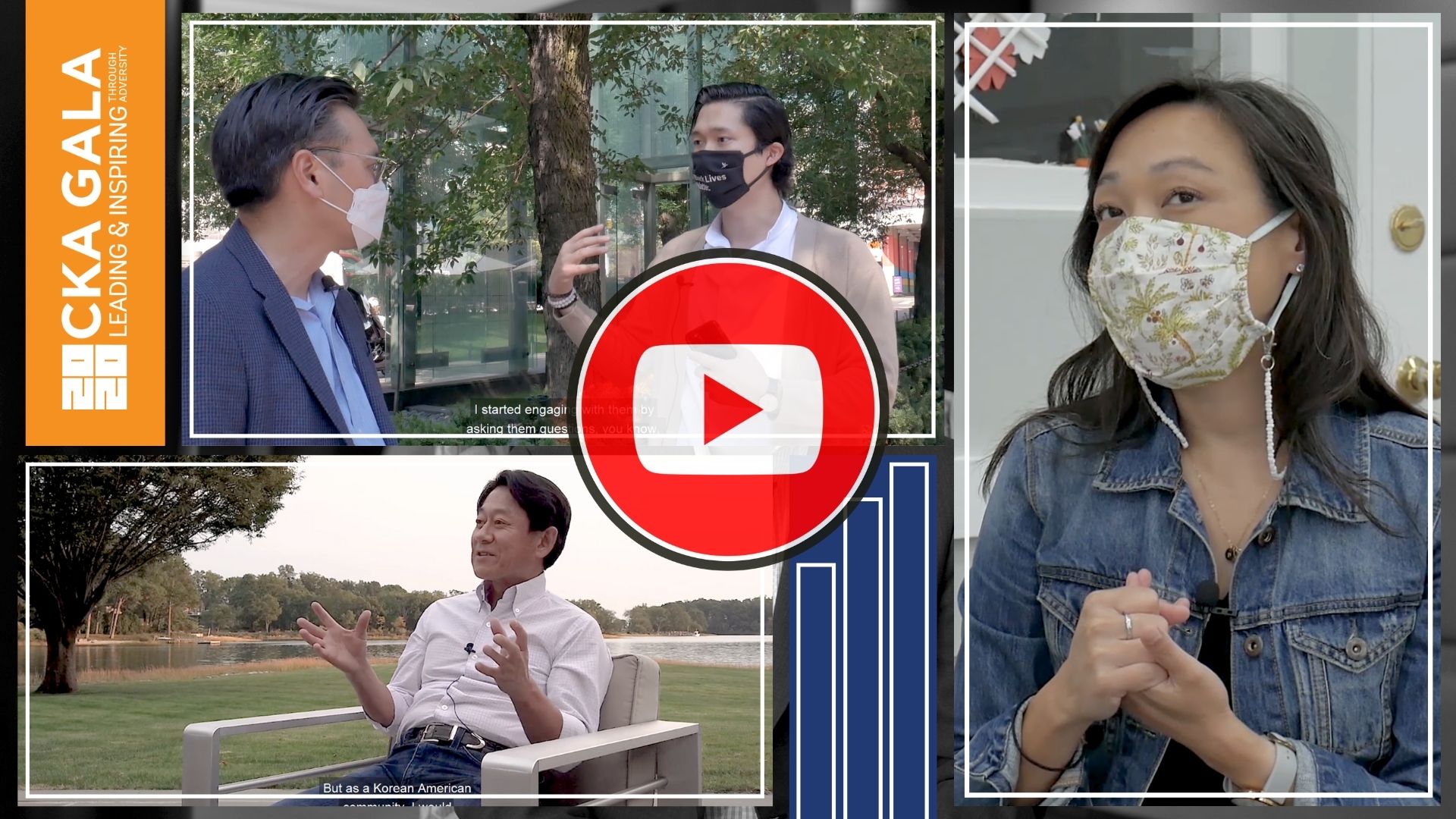 Giving Back to the KA Community
CKA has been partnering with Korean American leaders and organizations across the country who are tirelessly supporting the Korean American community during the COVID-19 pandemic.
In this second video, CKA Executive Director Abraham Kim meets with Linda Lee, President, and CEO of the Korean Community Services of Metropolitan New York, Dow Kim, Financier and Philanthropist, and Sam Hyun, Commissioner at the Commonwealth of Massachusetts Asian American Commission. Learn how these individuals have inspired and led their communities.
We would like to thank these Korean American heroes for their inspirational leadership. Whether it be direct organizing, philanthropic giving, or engaging in key discussions, their contributions help further our community.
In the coming weeks, we will be interviewing Korean American leaders across the U.S. whose organizations are working directly with their local communities. To learn more, visit our website at www.ckagala.org.