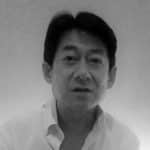 Dow Kim
Private Investor and Chairman & CEO,
PT Sarabau Mas Group
Location: New York
Member Since: 2019
Dow Kim is a Private Investor and the Chairman and CEO of privately-owned companies of PT Sarabau Mas Group in Indonesia. Mr. Kim is also the President of Dow Kim Family Foundation, which is a 501(c)(3) designated private foundation engaged in philanthropic activities in areas of education, social services, and arts & culture with the primary focus of helping to better and empower the lives of underserved and under-resourced Korean Americans. In addition to the work through the Family Foundation and various other philanthropic activities, the Kim Family also supports education through The Dow Kim Family Endowed Undergraduate Scholarship Fund at The University of Pennsylvania.
Mr. Kim was the Co-President of Global Markets & Investment Banking, and EVP and a member of the Executive Management Committee at Merrill Lynch & Co during October 2003 – May 2007. Mr. Kim served as a Trustee of The Asia Society during October 2006 – October 2009 and as a Board Trustee of the Marymount School of New York during 2005-2014. Mr. Kim received the "Spirit of Asian America Award" from the Asian American Federation of New York in 2006.
Mr. Kim received his MBA and BSE from The Wharton School in 1990 and 1984, respectively. Mr. Kim graduated from Phillips Academy Andover in 1981.