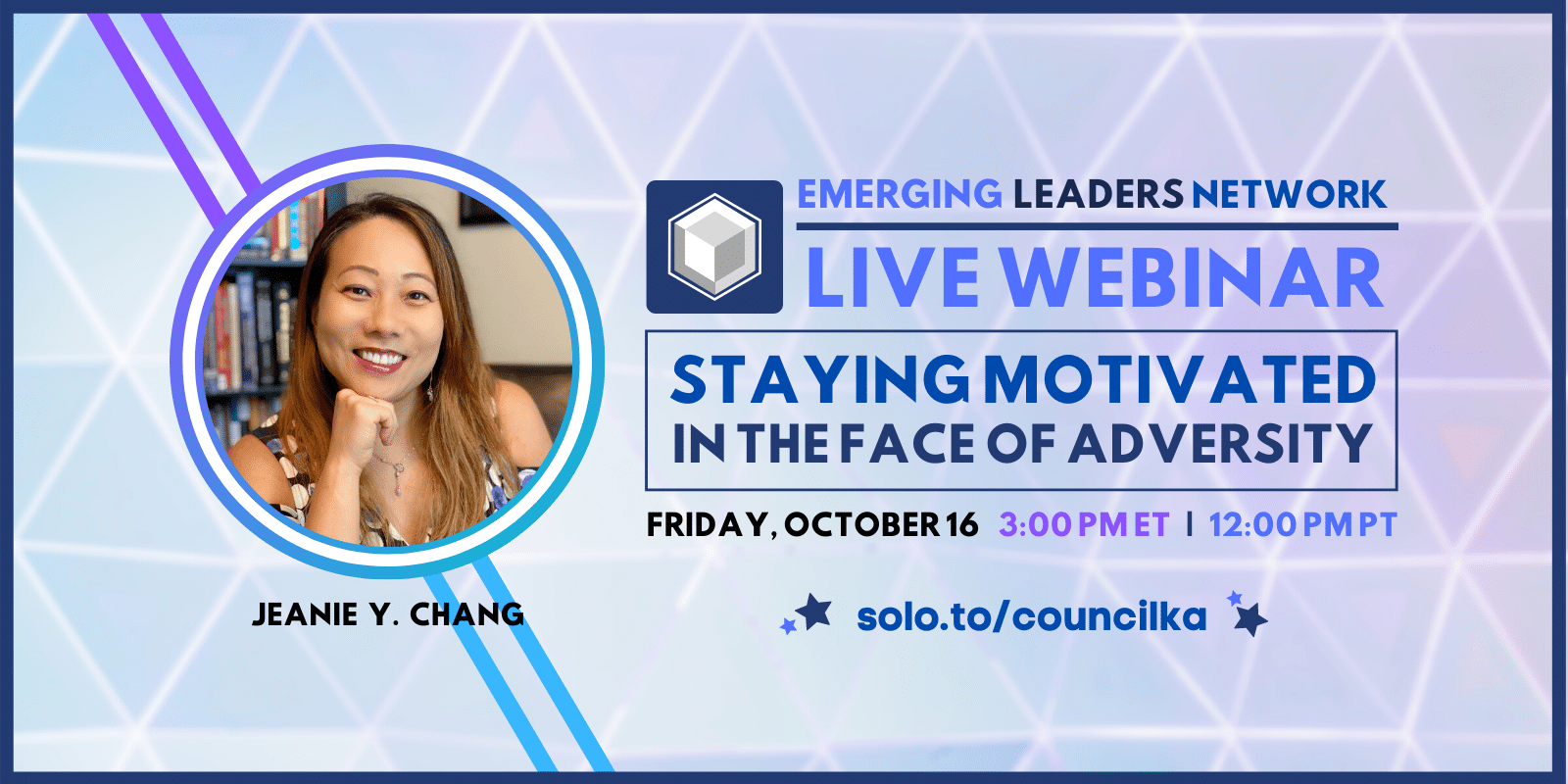 Emerging Leaders Workshop #4: Workplace Mental Resilience
As we navigate and get acclimated to an increasingly virtual workplace, our emotional, mental, and physical sustainability are now more vital than ever. Join us as corporate wellness speaker and clinician Jeanie Y. Chang shares how to build our mental resilience when combating burnout and work stress. You will gain insights into managing stress and discovering sustainable wellness. Don't miss out on this insightful presentation and please bring your questions!
Our Emerging Leaders team is excited to continue our weekly professional development series with a webinar next 
Thursday, September 10
 (
3 PM ET / 12 PM PT
), led by CKA Member 
Jeanie Y Chang
. Jeanie is a Licensed Marriage and Family Therapist and the 
Founder of Your Change Provider, PLLC
, a therapeutic practice founded on solutions and cultural confidence in promoting good mental health and wellness. Jeanie is also an accomplished national speaker for corporate, community, and colleges on burnout, resilience, mindfulness, stress, workplace wellness, and mental health conditions, including anxiety, depression, and suicidality.