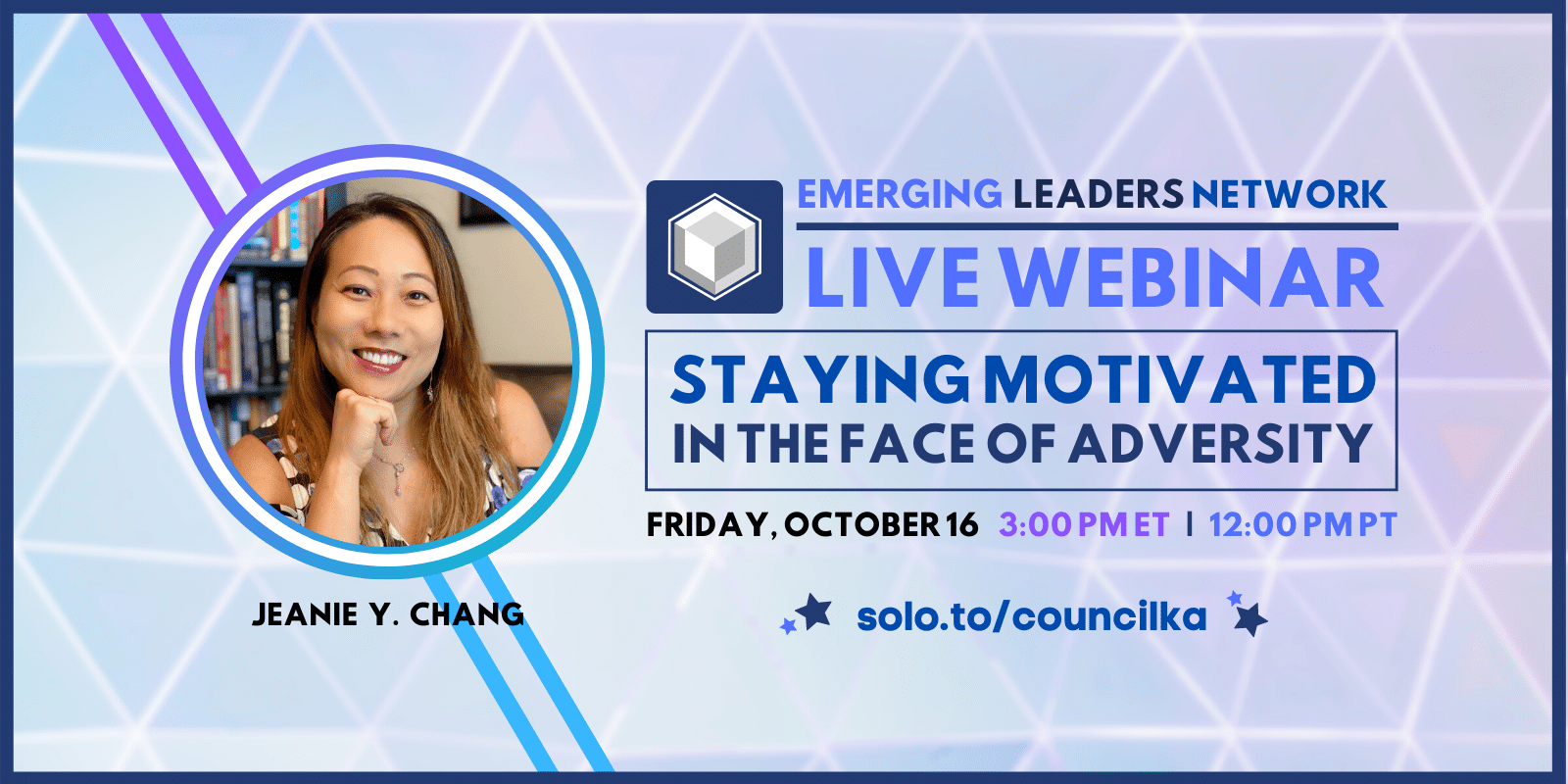 Emerging Leaders Webinar 5: Staying Motivated in the Face of Adversity
Many college students, recent graduates, or young professionals have shared with us about their struggles to stay motivated in the face of COVID-19 and recent events, especially those who have been able to accept the new normal but still feel stuck and directionless. We wish to provide spaces for discussion to help provide a supportive network of like-minded peers and mentors.
CKA is excited to continue its Emerging Leaders program with a new Fireside Chat with Licensed Marriage and Family Therapist Jeanie Y. Chang on Friday, October 16 (3 PM EST / 12 PM PST). Jeanie is a Licensed Marriage and Family Therapist and the Founder of Your Change Provider, PLLC, a therapeutic practice founded on solutions and cultural confidence in promoting good mental health and wellness. Jeanie is also an accomplished national speaker for corporate, community, and colleges on burnout, resilience, mindfulness, stress, workplace wellness, and mental health conditions, including anxiety, depression, and suicidality.
There will be break-out sessions during the latter half of the program to connect with other attendees. If you are interested in attending, please RSVP below. We also invite you to share this with any mentees, students, or young family members you may know. 
The Emerging Leaders Network is made possible with the support of the CIA and Verizon.
Please click below to learn about student internships and opportunities available at the CIA.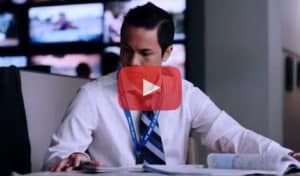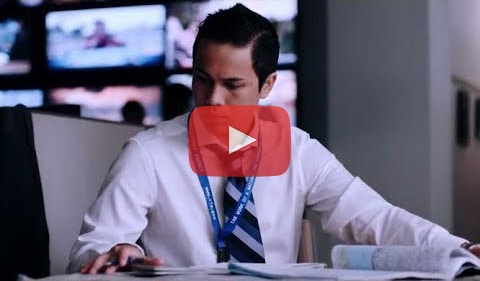 You can also learn more at www.cia.gov/careers/student-opportunities/