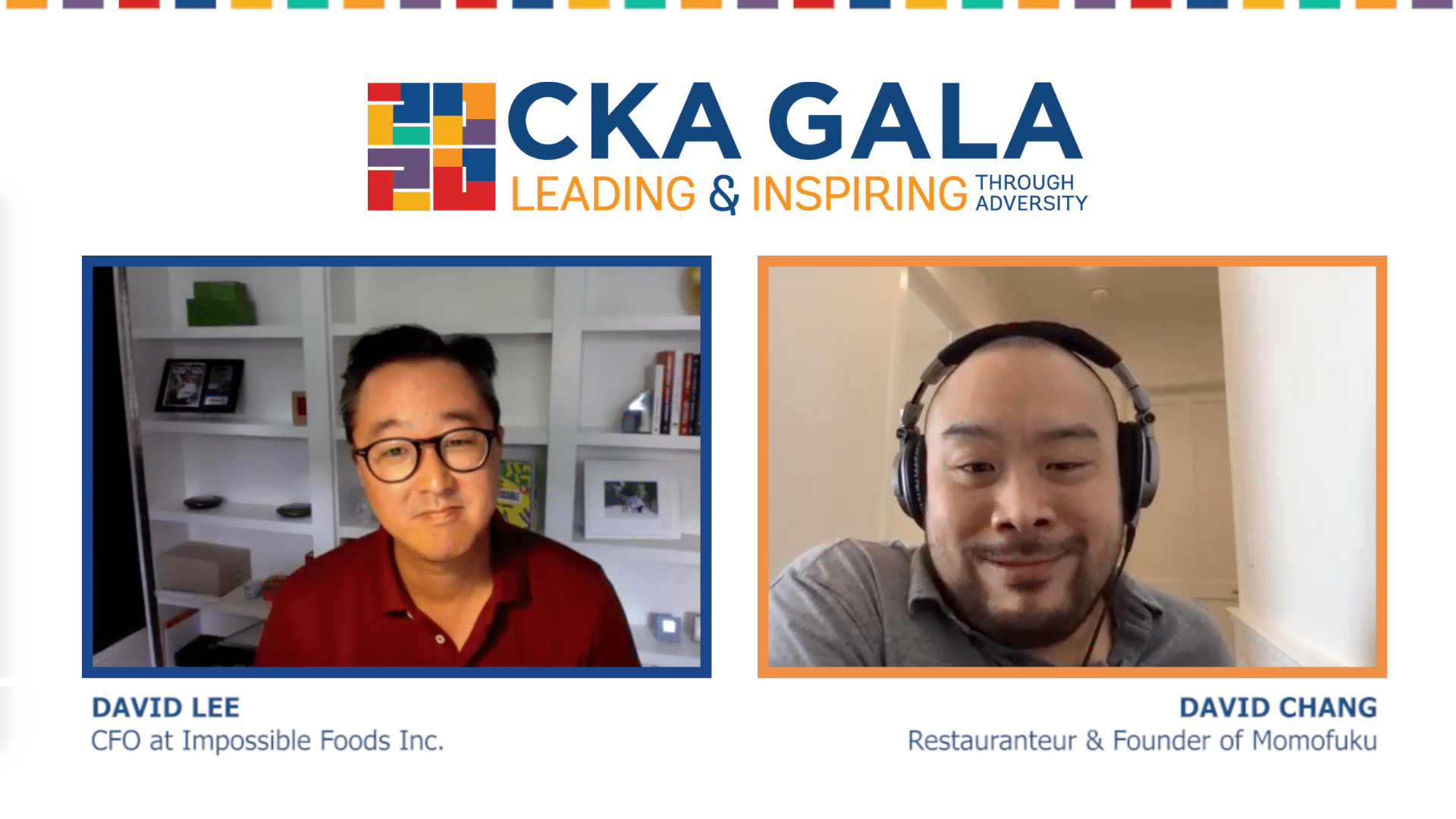 David Chang, Founder of Momofuku | Recipient of the Inspire Award
For our 2020 CKA Gala, we are honoring exceptional Korean American leaders and trailblazers. This year, we are honoring David Chang with our 2020 CKA Inspire Award.
David Chang is widely recognized as the chef and founder of Momofuku, with numerous dining establishments across New York, Washington, D.C., Los Angeles, Las Vegas, Sydney, and Toronto. Through his innovative restaurants, his media programming, and his product lines, David has raised the profile of Korean American cuisine to new heights. David is a Korean American media icon, with his podcast, television shows, and, most recently, his new memoir.
Fortunately, we had the opportunity to sit down (virtually) with the esteemed chef and hear about David's upbringing, career path, and challenge to the Korean American community. In this interview, David Lee, CFO of Impossible Foods and CKA Member, speaks with David Chang, delving into his upbringing, struggles, and experiences that have helped shape him into the successful leader he is today. They discuss family and identity, culinary expertise, and advice on how Korean American leaders should approach adversity and how to overcome it.
"There's something about the Korean War and Korean culture, where it happened in America and gave Korean American chefs the freedom to be like, 'I'm not beholden to anything. No one can tell me what Korean culture is or isn't. I can do whatever I want.' And it's a very nuanced thing, but I do believe it's one of the reasons why the past 20 years has seen Korean food burst out and bust out into new realms and possibilities, more than anyone could have thought. It was just the right place at the right time."
With the support of these heroes, CKA has served as a bridge to further our community in the fields of leadership development, connectivity, and mentorship. 
We invite you to join us on Saturday, November 21 as we celebrate these impactful leaders and our community's hard work and dedication. To learn more, visit www.ckagala.org.