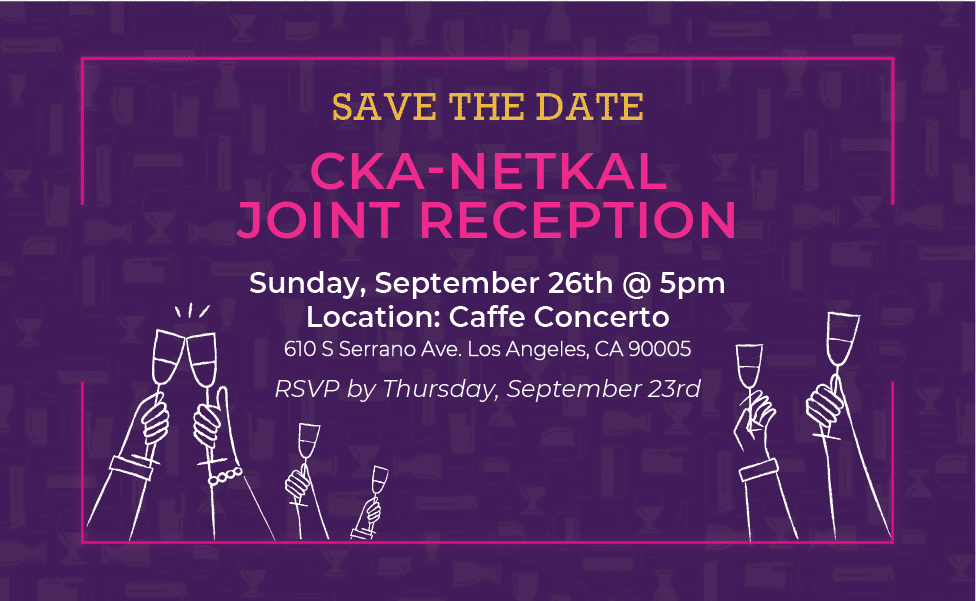 CKA-NetKAL Joint Reception
We look forward to reconnecting with CKA friends and NetKAL alumni on Sunday, September 26th at Caffe Concerto. Shake off that Zoom fatigue and celebrate the coming together of the CKA and NetKAL community with CKA Executive Director Abe Kim, and board members from CKA and NetKAL.
Share your experiences with NetKAL folks and find out more about CKA's upcoming gala in October. This will be a great opportunity to meet new people, and grow your network in the greater Los Angeles area.
Spaces are limited! Please RSVP by Thursday, September 23rd.
This event is open to all CKA members and NetKAL alumni. Please note that this will be an outdoor event and in accordance with local COVID-19 guidelines.