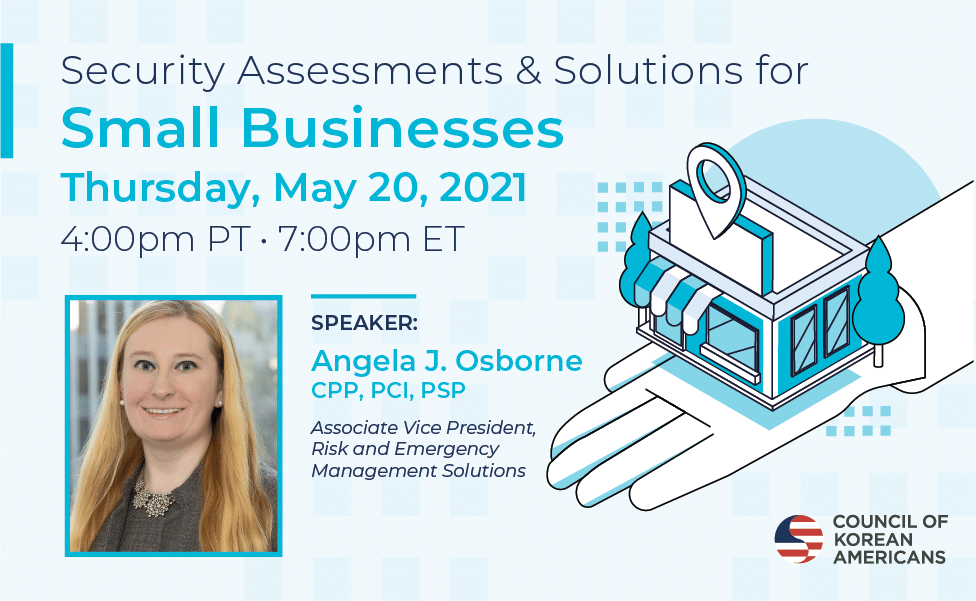 CKA invited experts from Guidepost Solutions (a leading risk mitigation and security firm) to provide a workshop on practical tips and solutions for leaders to provide safety for employees, facilities and community members in the current uncertain environment. Angela Osborne, Associate Vice President – Risk & Emergency Management Solutions, will go through preventative security measures for workforce and client safety, protection of physical assets, online security tips, and building a culture of security in your organization. It will be an online classroom setting for you to learn and ask all your questions.
Security Training for Civic Leaders and Small Business Owners
Thursday, May 20, 2021
4:00 PM Pacific / 7:00 PM Eastern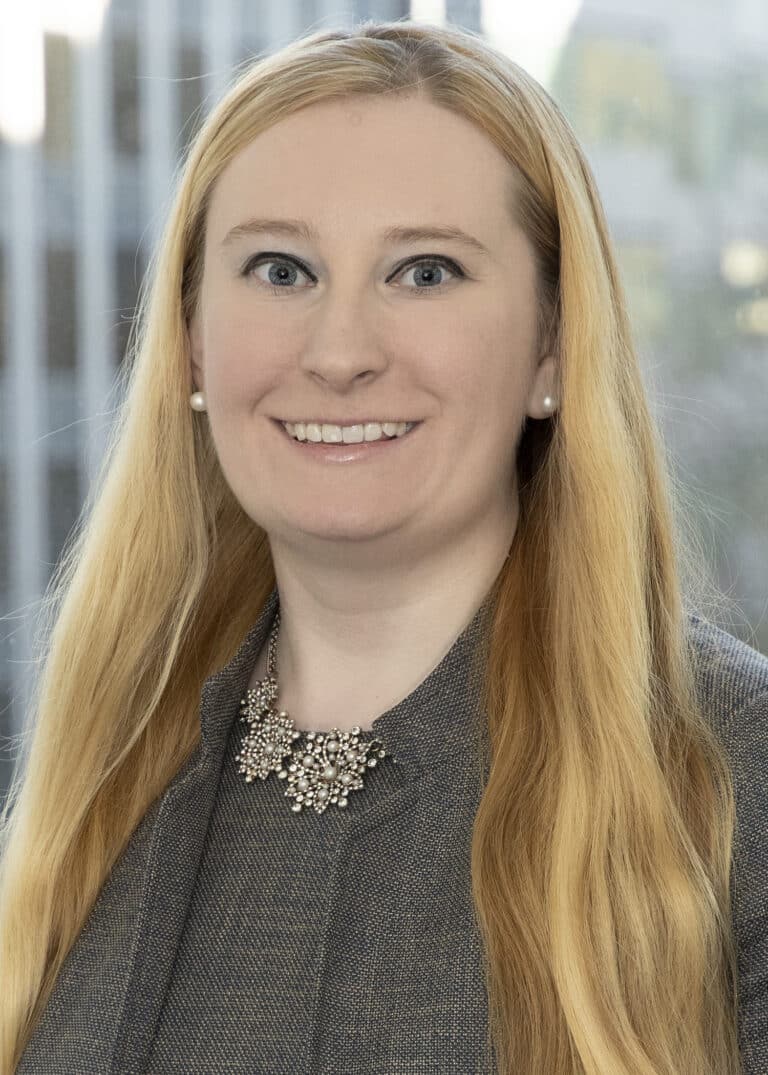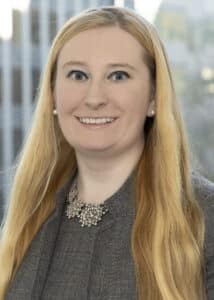 Angela J. Osborne, CPP, PCI, PSP
Guidepost Solutions
Angela J. Osborne, PCI, PSP, is the Associate Vice President, Risk and Emergency Management Solutions for Guidepost Solutions in Washington, DC. Her notable clients include Cook County, M&T Bank Stadium (Baltimore Ravens), Diageo, and Chicago Public Schools. Angela previously served as a Senior Analyst at Interos Solutions, supporting the U.S. Department of Commerce, NASA Goddard Space Flight Center, and GSA. Prior to Interos, she was a Security Intelligence Analyst based in Abu Dhabi with TAQA, Abu Dhabi National Energy Company, performing risk assessments for global projects, conducting Travel Risk Management, and supporting operations in Iraq. Angela is a Director on the ASIS Professional Standards Board and Past Co-Chairman for the ASIS International Young Professionals Council. Angela was a Charter Signatory and Treasurer for the ASIS Abu Dhabi Chapter. She has presented at ASIS conferences in Chicago, Las Vegas, Dallas, The Hague, and Dubai, as well as ISC West and ASIS Leadership Conferences. In 2019, Angela won the Outstanding Young Professional OSPA. She is the 2020 Karen Marquez Honors recipient for ASIS International's Women in Security. Angela holds an MA in Security Studies from Georgetown University and BA in Political Science and International/Global Studies from Millikin University.