Join us as we share our insights on the uncertain future by registering for our upcoming Emerging Leaders Summit, on Thursday, May 21 (3-6 pm EDT / 12-3 pm PDT). This virtual leadership summit for emerging leaders is intended to prepare you for the future work environment. We will discuss how to embrace change and promote a growth mindset that helps you adapt to a post-COVID-19 world.
a
With our Ignite NextGen leaders leading the conversation, this will be a powerful way for all participants to connect and find new allies, friendships, and community. Due to a generous donor, we have decided to subsidize the costs of the tickets (now FREE) to our Emerging Leaders Summit to help you learn and thrive without financial barriers. Click below to register for our Summit via EventBrite.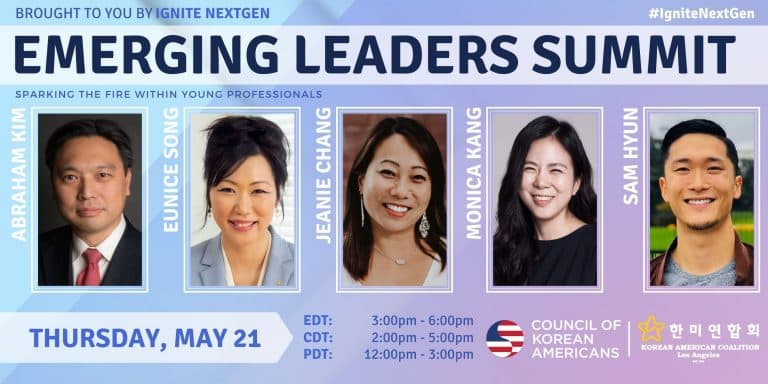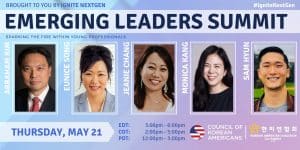 a
a
As we approach the summit date, we are organizing a promotional video challenge where we collect and highlight videos that inspire us to "Engage, Enlighten, Enrich, Elevate, Empower, or Envision." Here is an example from our Ignite NextGen team. If you would like to participate in our #IgniteNextGen challenge, please do the following:
Submit your stories with a 5-10 second video or write to us how you "Engage, Enlighten, Enrich, Elevate, Empower, and Envision" during COVID-19.
Upload on Twitter, Facebook, Instagram, or Tiktok with the hashtag #IgniteNextGen and tag @CouncilKA.
To help shape future Emerging Leaders series please forward this information to college students, recent grads, and young professionals.
a
If you have any questions or concerns, please email ignite@councilka.org.