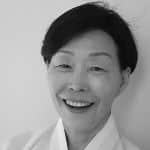 Yang-Ro Yoon
CO-FOUNDER AND EXECUTIVE DIRECTOR, THE HEINZ AND LISELOTTE NEHRING STIFTUNG FOUNDATION
Location: Washington, DC
Member Since: 2020
Yang-Ro (Yang) Yoon has worked extensively in international development for over two decades. Utilizing her professional experience as economist and development practitioner, in the last decade, she has focused on working and experimenting in social entrepreneurship and philanthropy. 
As the first Korean-born and -educated female professional economist to join the World Bank, she worked as Senior Economist in various sections of the Bank – Research, Africa (AFR), Europe and Central Asia (ECA), Latin America and Caribbean Countries (LAC) and the World Bank Institute (WBI).  At the Bank, Yang was deeply involved in aid effectiveness and international governance. To pursue these issues further, she also joined as Visiting Researcher at Woodrow Wilson School of Public and International Affairs, Princeton University (2004-2005). 
In 2000, Yang had a stint as Manager for the Commission on Macroeconomics and Health (CMH) at WHO in Geneva, Switzerland. 
After her early retirement from the World Bank, Yang established an NGO, Foundation for Empowerment (in Washington DC, 2009), and cofounded the Heinz and Liselotte Nehring Stiftung/Foundation (in Mannheim, Germany, 2015) as whose Executive Director she now serves.
Yang is particularly interested in helping people take their destiny in their own hands by nurturing citizens' true ownership and self-confidence ("can-do spirit"). To this end, Yang has developed a "search approach" based on outcome-orientation and professionalism. The search approach aims at developing shared and well-thought-through perspectives, ideas and projects through interactive discussion with engagement partners.  Yang believes in the power (and thus importance) of collaboration and coordination among beneficiaries, players and stakeholders to create lasting collective outcomes. 
Yang views herself as a deeply rooted global villager. She loves the arts and sports and is passionate about cultural exchange; in 2015 her philanthropy helped the Smithsonian's Freer/Sackler Gallery revive and reinvigorate the then dormant Korean Film Festival DC. 
Yang graduated from Hankuk University of Foreign Studies (English Major) in Korea and got Master's degree in Public Policy at Harvard (Kennedy School of Government) followed by Master's degree in Labor Economics and Ph.D. in Agricultural Economics at Cornell University.