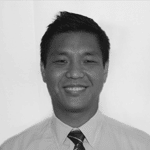 Woo-Jin Shim
Finance Director, Cloudbeds
Metro Region: San Diego
Member Since: 2022
Woo-Jin Shim is currently a Finance Director for Cloudbeds, a hospitality tech startup company. He has also held corporate finance positions at San Diego Gas and Electric and Qualcomm. Previous to his career in finance, Woo-Jin served in the public sector as an aide to then-San Diego City Council President Scott Peters and County Board of Supervisor Ron Roberts.
As a volunteer, Woo-Jin serves as the President of the Korean American Coalition (KAC) – San Diego and is currently the treasurer for KAC's national board of directors. He has also volunteered previously on boards of various non-profits in San Diego focusing on advocacy for arts and cultures, children, refugees, and the Asian American and Pacific Islander community.
Woo-Jin earned his BA from the University of California, Berkeley, and his MBA from the University of California, San Diego.