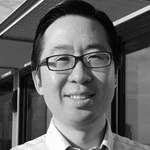 Todd Park
Co-Founder & Executive Chairman, Devoted Health
Metro Region: San Francisco Bay Area
Member Since: 2022
Todd Park is Co-Founder and Executive Chairman of Devoted Health, a company focused on dramatically improving the health and well-being of older Americans by caring for everyone like they are family.
Prior to co-founding Devoted, Todd served as U.S. Chief Technology Officer and White House technology advisor based in Silicon Valley under President Barack Obama. In these roles, he focused on bringing top technology talent and best practices into government to improve policymaking, service delivery, national defense, and public engagement. Todd initially joined the Obama Administration as CTO of the U.S. Department of Health and Human Services, helping HHS harness the power of data, technology, and innovation to improve the health of the nation. For this work at HHS, Todd was named one of Fast Company's "100 Most Creative People in Business."
Prior to his work in government, Todd co-founded pioneering health information technology company Athenahealth and co-led its development over more than a decade into a leading national provider of cloud-based software and services for physicians and health care practitioners. He also co-founded Castlight Health, an innovative online health benefits platform company, and has served as a senior advisor to Ashoka, a global incubator of social entrepreneurs, where he helped start a venture to bring affordable telehealth services, medications, diagnostics, and clean water to rural India.
Todd graduated magna cum laude and Phi Beta Kappa from Harvard College with an A.B. in Economics. He currently serves on the Board of Overseers of Harvard University, the boards of New America and The Public Health Company, and the Obama Foundation's Digital & Technology Council. Todd was elected a Fellow of the National Academy of Public Administration in 2017, was recognized by Rock Health as "Disruptive Founder of the Year" in 2017 and was awarded an honorary Doctor of Public Service Degree by American University in 2021. He is a member of the 2017 Class of Henry Crown Fellows within the Aspen Global Leadership Network at the Aspen Institute.