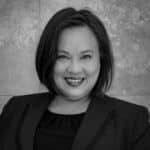 Tammy Kim
Managing Director,
Korean American Center / Korean community Services
Location: Los Angeles
Member Since: 2019
Tammy Kim is the Managing Director of Korean American Center/Korean Community Services, the largest nonprofit organization in Orange County serving the Korean American Community. In this capacity, she oversees day-to-day operations, volunteer recruitment, community outreach, and the development and implementation of programs including US citizenship and naturalization legal clinics, voter registration, healthcare advocacy, youth leadership, and cultural-based programs. Under Tammy's leadership, Korean American Center is the only organization in the United States to receive both a designation by the South Korean government as a King Sejong Institute, and from the United States government for the teaching of Korean as a critical language.
Prior to nonprofit, Tammy spent 20 years as a Human Resources and Talent Acquisition executive where she worked with organizations from technology start-ups to Fortune 500 companies and was responsible for every facet of talent acquisition including Employment Law, Data and Metrics, Budgetary Planning, and shaping Diversity & Inclusion policies globally. Tammy is a graduate of Michigan State University
Outside of her role at the Korean American Center/Korean Community Services, Tammy is as an adult advisor for Korean-American Young Leaders (KAYL), a service program designed to empower students of all socio-economic backgrounds through leadership development, civic engagement, community service, and career exploration. She also serves as Chair of the Language Access Committee for the Orange County Registrar of Voters, member of the American Council on the Teaching for Foreign Language, an appointed delegate to the California State Party, City of Irvine Complete Count Committee for the 2020 Census, and co-founder and chair of Asian Americans in Action, a progressive political action organization aimed at elevating the political voice and impact of the AAPI community in Orange County through civic engagement and advocacy. Tammy has been featured in media outlets such as NPR, NBC News, Los Angeles Times, and the OC Register.