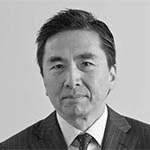 Tai Park
Partner,
Park Jensen Bennett LLP
Location: New York
Member Since: 2017
Tai H. Park is the founding partner of a litigation boutique in Manhattan specializing in white collar criminal defense and complex commercial litigation.
An accomplished trial lawyer, Mr. Park was inducted into the American College of Trial Lawyers in 2006, and he is regularly engaged to represent clients in high profile civil and criminal trials in federal court.
Prior to founding his firm, Mr. Park served for ten years as a federal prosecutor in the United States Attorney's Office for the Southern District of New York, where he held various leadership positions, including Senior Trial Counsel in the Securities Fraud Unit and Chief of the Narcotics Unit.
He then served for ten years as a litigation partner at Shearman & Sterling LLP, where he represented individual executives and companies, including commercial and investment banks, three of the Big Four accounting firms, and investment funds and their advisers, in a wide variety of criminal, regulatory and civil matters. He is the designated National Litigation Counsel for a major multi-national products manufacturer.
Mr. Park received his undergraduate degree, with a major in Philosophy, from Columbia College and his law degree from New York University School of Law. Among his other activities and achievements, Mr. Park was a member of the Board of KALCA (a not-for-profit organization encouraging Korean-Americans to engage in public service and political office), a member of the Board of New York Appleseed (a not-for-profit organization serving underprivileged communities in New York City, focusing especially on education), a member of the Board of the Federal Defenders of New York (an organization of lawyers representing indigent criminal defendants in the Southern and Eastern Districts of New York), as well as a Trustee in the Eastern New York Chapter of the Nature Conservancy (a global not-for-profit organization committed to environmental conservation). In 2009, he was recognized by the Korean American Lawyers Association for Greater New York with its Trailblazer's Award.