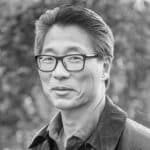 Taeku Lee
George Johnson Professor of Law and Professor of Political Science,
UC Berkeley
Location: San Francisco Bay Area
Member Since: 2019
Taeku Lee is George Johnson Professor of Law and Professor of Political Science at the University of California, Berkeley. His interests are in racial and ethnic politics; public opinion and survey research; identity and inequality; deliberative and participatory democracy. He is author of Mobilizing Public Opinion (2002); Transforming Politics, Transforming America (2006),Why Americans Don't Join the Party (2011), Accountability through Public Opinion(2011), Asian American Political Participation (2011), and the Oxford Handbook of Racial and Ethnic Politics in the United States(2015).
Lee is co-Principal Investigator of the National Asian American Survey, co-Principal Investigator of the Bay Area Poverty Tracker, and Managing Director of Asian American Decisions. He serves on the National Advisory Committee for the U.S. Census Bureau and has previously served in numerous leadership positions, including as member of the Board of Overseers of the American National Election Studies (twice), member of the Board of Overseers of the General Social Survey, Treasurer and the Executive Council member for the American Political Science Association, Department Chair at Berkeley, and Associate Director of the Haas Institute at Berkeley. His previous positions include Assistant Professor at Harvard, Robert Wood Johnson Scholar at Yale, Fernand Braudel Senior Fellow at the European University Institute, and Non-Resident Senior Fellow at the Brookings Institution. Effective July 1, 2019, Lee will be Associate Dean of Law, directing its Jurisprudence and Social Policy Program.
Lee was born in South Korea, grew up in rural Malaysia, Manhattan, and suburban Michigan, and is a proud graduate of K-12 public schools, the University of Michigan (A.B.), Harvard University (M.P.P.), and the University of Chicago (Ph.D.).