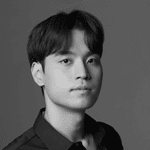 Tae Young Woo
Founder & CEO, Finestra
Metro Region: New York
Member Since: 2022
Tae Young Woo is the Founder and CEO of
Finestra
, a healthcare data startup developing tools to make medical care more transparent and accessible to Americans. In the midst of the COVID-19 pandemic, Tae Young started Finestra to answer the all-too-common question in American life: "I'm sick. How much will this cost me?" The company developed a search engine for medical bills and is quickly expanding across the United States.
Prior to health care tech, Tae Young started (and still owns) CNH Books, a Seoul-based publishing company that introduces industry leaders well-known in the English-speaking world to the Korean market. All of the books he published have been placed in the TOP 100 business book rankings in the country after release, and one he personally translated and published was ranked the #1 self-help book in the country and a TOP 3 national bestseller.
Tae Young is also a Founding Director of the Yoonjae Lee Foundation for Environmental Studies, a 501(c)(3) nonprofit set up in honor of his late friend and college roommate who was a passionate inventor and scholar of environmental studies and technology tackling climate change. The Foundation aims to provide scholarships to the next generation of scholars dedicated to solving the climate crisis.
A Seoul native raised in southern California, Tae Young received his Bachelor of Arts from New York University and now lives in New York.