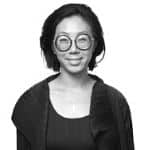 Suzanne Jung Angell
DIRECTOR OF RESEARCH AND THERAPEUTICS,
CASDIN CAPITAL, LLC
Metro Region: San Diego
Member Since: 2020
Suzanne Jung Angell is a second-generation Korean American who is an active participant in the biotechnology community. She is currently Director of Research, Therapeutics, at Casdin Capital, LLC, and has been investing in healthcare companies, since 1999. Suzanne lives in San Diego with her husband and identical twin girls.