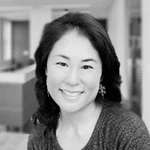 Suzan Song
Director, Global Mental Health, Harvard / Boston Children's Hospital
Metro Region: DC Metro
Member Since: 2022
Suzan Song, MD, MPH, Ph.D. is a child/adolescent & adult psychiatrist and author, currently Director of Global Mental Health at Harvard / Boston Children's Hospital and Professor of Psychiatry at George Washington University. Dr. Song bridges the clinical, academic, and humanitarian sectors of mental health and psychosocial support for children and families in conflict-affected settings.
Clinically, Dr. Song completed her training at the University of Chicago Pritzker School of Medicine, her adult residency at Harvard Longwood, and a pediatric psychiatry fellowship at Stanford. She was previously the medical director of Asian Americans for Community Involvement (for marginalized ethnic communities) and Alternative Family Services (for youth in foster care). She currently maintains a small private practice in CA and DC where she serves high-profile tech and political families as well as survivors of torture, hostage, and trafficking.
Academically, Dr. Song earned her Ph.D. from the University of Amsterdam, studying intergenerational stress among former child soldiers and their children in Burundi. Her focus is on educating others about the mental health effects of seeking asylum, human trafficking, and forced migration. She incorporates research and clinical care into policy recommendations as a technical adviser to the U.S. State Department and U.S. Office of Refugee Resettlement and is a Fulbright specialist.
Dr. Song has also worked in the humanitarian sector since 1999, working with forcibly displaced youth, families, and former child soldiers in Sierra Leone, Burundi, Liberia, Ethiopia, Haiti, DR Congo, Syrian refugee camps in Jordan, Ukraine and with children at the border and in detention facilities within the U.S. She has worked as a consultant to various humanitarian agencies such as the UN Refugee Agency (UNHCR), UNICEF, International Medical Corps, Save the Children Denmark and others. Her book, Child, Adolescent & Family Refugee Mental Health: A Global Perspective, is co-edited with the senior mental health adviser to UNHCR. She has earned the Catcher in the Rye Humanitarian Award, one of the highest honor awards of the American Academy of Child and Adolescent Psychiatrists.
Her compassion and expertise in working across the spectrum of adversity have made her a key voice in general well-being and trauma-informed care. She is frequently sought as a national and international keynote speaker and trainer, having given talks at Google, Nike, and Toyota, with frequent appearances on NPR, CNBC, MSNBC, and more. She has a book forthcoming on embracing instability with Penguin Random House publishers. Based outside Washington D.C., she romps around with her two children, planning the next kite surfing trip while burning dinner–though rescuing the meal with dessert.