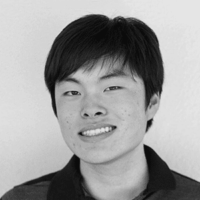 Elliott School of International Affairs, George Washington University
Department of Transportation
Sun Woo Park is a first-year M.A. student at the Elliott School of International Affairs' Asian Studies Program, specializing in Korean Studies and International Security Policy. He decided to seek his M.A. after interviewing former U.S. Ambassador to South Korea James T. Laney about his relationship with former South Korean President Kim Dae Jung for his history honors thesis, titled "Exiled East: Kim Dae Jung at Emory," which was subsequently awarded summa cum laude by Emory University, where he majored in History and minored in Political Science. He is currently an intern at the State Department's Bureau of East Asian and Pacific Affairs, working on the Japan Desk. He hopes to serve in the Foreign Service after graduating from the Elliott School. In his free time, he passionately plays Starcraft II, a national Korean pastime, in which he is ranked Diamond 1, and enjoys reading books on Korean and East Asian history.