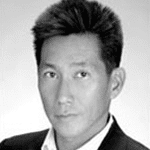 Stewart Kim
Managing Partner and Founder,
PGP Capital Advisors
Location: Los Angeles
Member Since: 2016
As Managing Partner and Founder of PGP Capital Advisors, LLC, Mr. Kim has developed the firm's strategy and led the organization since its inception in 2003. Mr. Kim has broad, senior-level experience in the financial services industry, starting his career in investment banking in 1988 at Merrill Lynch in New York where he was involved with a wide variety of high yield financings, restructurings, divestitures and acquisitions. In 1995, he established and served as CEO of an asset management joint venture with Ssangyong Securities of Korea.
PGP is a unique merchant banking boutique focused on both principal investments acting as a partner and providing M&A advisory and capital placement services into two verticals: 1) cross-border transactions and strategic partnerships between the U.S. and Asia and; 2) capital transactions involving the leading ethnic and minority-owned businesses in the U.S. In the former category, PGP advised EarthLink, Inc. on their $440 million joint venture with Korea's largest mobile operator, SK Telecom, to form the mobile virtual network operator Helio in 2005. In the latter niche, PGP has advised numerous ethnic entrepreneurs on successful transactions, including the largest Asian American owned media enterprise in the U.S, MultiCultural Radio Broadcasting, Inc., on its $150 million acquisition of Radio Unica in 2004. PGP also has had notable success serving clients outside these two areas, including our exclusive representation of Jack Nicklaus and Golden Bear International, Inc. on their $145 million recapitalization with partner Emigrant Savings Bank in 2007. East West Bancorp, Inc., the largest ethnic community bank in the US with over $36 billion in assets, is PGP's strategic partner and minority shareholder.
Mr. Kim was appointed by Los Angeles Mayor Antonio Villaraigosa in 2005 to serve as a Commissioner on the City of Los Angeles Affordable Housing Commission. Mr. Kim earned his bachelor's degree in Economics at Dartmouth College and his MBA from the Wharton School at the University of Pennsylvania.