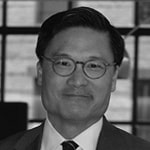 Steven Yang
Clinical Professor of Orthopedic Surgery,
New York University School of Medicine
Location: New York
Member Since: 2014
Dr. S. Steven Yang, MD, MPH is a Clinical Professor of Orthopedic Surgery at the New York University School of Medicine and serves on the staff of NYU Langone Health and the NYU Langone Orthopedic Hospital (formerly the Hospital for Joint Diseases).
He is a principal of The Hand Center at NYU. Prior to that Dr. Yang was the Director of the Division of Hand and Upper Extremity Surgery at Lenox Hill Hospital. He served on the Medical Executive Committee of the MEETH-North Shore LIJ Hospital System. He is a fellow of the American Academy of Orthopedic Surgeons and a member of the American Society for Surgery of the Hand.
Dr. Yang graduated from Yale University and studied at the Duke University School of Medicine. He was a Rayne Institute Research Fellow at the St. Thomas' Hospital in London, UK. He served as a temporary commissioned officer of the US Public Health Service in the Office of the Surgeon General. He then obtained a master's degree at the Harvard School of Public Health. He trained in orthopedic surgery at Lenox Hill Hospital. Fellowship in surgery of the hand and upper extremity was undertaken at the Hospital for Special Surgery of the Weill Cornell Medical College. He has published numerous journal articles and textbook chapters in the area of orthopedic upper limb surgery and is a regular speaker at national and international conferences.
Dr. Yang is the Board Chair of the Korean American Community Foundation. He also serves on the Board of Directors of the national I Have A Dream Foundation, and he previously served on the CKA Board of Directors.