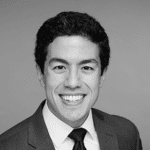 Steven Koh
ASSOCIATE PROFESSOR OF LAW AND R. GORDON BUTLER SCHOLAR IN INTERNATIONAL LAW, BOSTON UNIVERSITY LAW SCHOOL
Location: Boston, MA
Member Since: 2021
Steven Arrigg Koh is an Associate Professor of Law and the R. Gordon Butler Scholar in International Law at Boston University School of Law. He teaches and writes in the areas of criminal law, international law, and legal theory. Previously, he served as the Marianne D. Short and Ray Skowyra Sesquicentennial Assistant Professor of Law at Boston College Law School and as a fellow at Columbia Law School
Professor Koh's scholarship is informed by a unique combination of high-level legal practice at both U.S. federal criminal and international criminal legal institutions. As a Trial Attorney in the Criminal Division of the U.S. Department of Justice (DOJ) in Washington, D.C., he advised U.S. federal and state prosecutors on international, criminal, and constitutional legal issues arising in U.S. criminal cases with transnational dimensions. At DOJ, he also served as Counsel to the Deputy Assistant Attorney General and Counselor for International Affairs (the Attorney General's top international law adviser). During this time, Koh also taught International and Transnational Criminal Law as an Adjunct Professor of Law at Georgetown University Law Center.
Professor Koh's international legal experience spans multiple continents, highlighted by positions in two prominent international criminal courts in The Hague, Netherlands. While there, he worked both at the International Criminal Court and at the United Nations International Criminal Tribunal for the former Yugoslavia. Additional international experience includes a term as Visiting Scholar at Seoul National University Law School under the mentorship of Professor Inseop Chung. He has also been a law clerk for the Honorable Carolyn Dineen King of the U.S. Court of Appeals for the Fifth Circuit.
Professor Koh earned his A.B. degree cum laude from Harvard College and an M.Phil degree in Social and Developmental Psychology from the University of Cambridge, England. He earned his J.D. from Cornell Law School, where he served as Senior Article Editor of the Cornell Law Review. In 2019, Cornell awarded him the Law School Alumni Exemplary Public Service Award for "commitment to the highest standards of public service." He speaks conversational Spanish; has studied Korean, Arabic, and French; and is currently a member of the bar in New York, Massachusetts, and Washington, D.C.