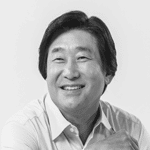 Sang Hoon Lee
CEO, ABL Bio
Metro Region: South Korea
Member Since: 2022
Sang Hoon Lee, PhD., founded ABL Bio in February 2016 with the vision to build a company that offers patients a better life based on innovative science. Recognizing that bispecific antibodies are the key to next-generation therapeutics, Dr. Lee has focused on diversifying ABL's portfolio of bispecific antibody-based treatments for cancer and neurodegeneration. Under his leadership, ABL has advanced four bispecific antibodies into clinical trials, demonstrating unprecedented speed and commitment among South Korean biotechnology companies.
Prior to ABL, Dr. Lee co-founded PharmAbcine where he oversaw all research and development for antibody therapeutic projects. Before that, he was responsible for drug discovery and preclinical development as the Head of the Bio Division at Hanwha Chemical.
Dr. Lee also brings years of experience from global biopharmaceutical companies, including Chiron(Novartis), AstraZeneca, Genentech, and Exelixis, where he gained cross-functional knowledge in drug discovery, preclinical and clinical development of therapeutic antibodies.
Dr. Lee received his Ph.D. in Molecular, Cellular, and Developmental Biology at The Ohio State University and obtained his postdoctoral fellowship at Harvard Medical School and Stanford. He earned his M.S. in Developmental Biology and B.S. in Biology Education from Seoul National University.