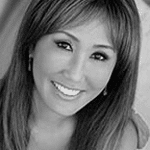 Sabrina Kay
Chancellor and CEO,
Fremont College/Fremont Private Investments
Location: Santa Monica, CA
Member Since: 2017
Dr. Sabrina Kay is a self-made serial entrepreneur and philanthropist. Currently, Sabrina is Chancellor and CEO of Fremont College in California, which is the implementation of her dissertation from the Wharton School, Professional Action Learning®, a unique learning model that modernizes professional education and the workplace.
Sabrina has led a diverse professional life from fashion and the arts to banking and finance. Starting as a fashion designer, she caught the entrepreneurial bug at a very early age and founded Art Institute of Hollywood, which she sold to a publicly traded company, EDMC, and she retired in her 30's. Sabrina then founded The Sabrina Kay Charitable Foundation and served on over 30 different charitable and civic boards, launched 6 more successful entrepreneurial ventures, and has received numerous notable awards.
Sabrina earned her joint doctorate degree in work-based learning leadership at the Wharton School and Graduate School of Education at the University of Pennsylvania. She holds double master's degrees: an MBA from USC and a Master of Science in higher education from the University of Pennsylvania, both with honors.